Groups Advocate for Meat Industry in COVID-19 Vaccine Priority List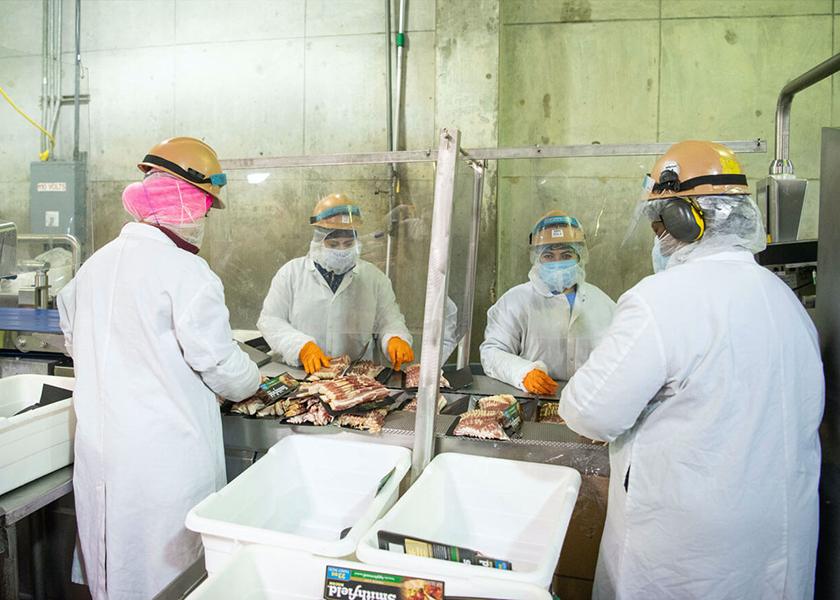 The North American Meat Institute (Meat Institute), National Cattlemen's Beef Association (NCBA) and the National Pork Producers Council (NPPC) urge government leaders to prioritize COVID-19 vaccination for the men and women who work on the front lines of the meat and poultry industry, following healthcare workers and those in long-term care facilities.

"The men and women of the meat and poultry industry help keep America's grocery stores stocked and our farm economy working. They should be highly prioritized for COVID-19 vaccination, following our nation's brave health care workers," Meat Institute President and CEO Julie Anna Potts said in a release. "The meat and poultry industry was among the first sectors to be challenged with the pandemic, and since March the industry has implemented effective programs and controls to stop the spread of COVID. Our efforts are working, but access to vaccines remains the most critical tool to protect this critical infrastructure workforce."
Meat and poultry companies have implemented health recommendations from the Centers for Disease Control and Prevention (CDC) and the Occupational Health and Safety Administration and, in many cases, additional measures since the pandemic began last spring. According to the Meat Institute, the industry has spent more than $1 billion to date on procedures and controls to both support and protect employees, including physical adaptations to facilities, personal protective equipment, enhanced sanitation, advanced ventilation systems, extensive testing and contact tracing, enhanced health care services and more.
The CDC Advisory Committee on Immunization Practices (ACIP) recommended the initial phase of the COVID-19 vaccination program (Phase 1a) should include providing vaccines to health care personnel and residents of long-term care facilities. 
Director of Regulatory and Scientific Affairs for the Meat Institute KatieRose McCullough, Ph.D. MPH, submitted written comments asking ACIP to prioritize vaccination for meat and poultry workers during the next phase (Phase 1b). 
McCullough said that including meat and poultry workers in Phase 1b will: 
•    Protect meat and poultry workers as critical infrastructure employees whose heroic efforts feed the nation throughout the pandemic
•    Increase health equity as the workforce is highly diverse and includes populations the CDC has also identified as greatly affected by COVID-19
•    Strengthen vaccine distribution in rural communities with limited health care infrastructure, where meat and poultry facilities are major employers 
•    Maximize efficiency using existing protocols and procedures that make meat and poultry facilities ideal locations to efficiently distribute vaccines, especially those facilities with medical staff on site
In a letter to the nation's governors, Meat Institute, NCBA and NPPC wrote, "The challenges packing plants and their producer suppliers in particular faced in the early stages of the pandemic were unprecedented and yet were endured. The meat industry is resilient and the supply chain remains intact. Critical components of that resilience are the programs and protocols packers implemented in the spring and summer, programs that have proven effective in limiting the spread of the virus even while the curve nationally has been soaring in the opposite direction."
Those programs and protocols, the letter said, coupled with the education programs packers will undertake to explain the importance and safety of vaccination, put meatpacking facilities in an ideal position to administer the vaccine to many people in an orderly and efficient fashion.  

Read more:
COVID-19 Drives Changes for 2021 Iowa Pork Congress
Herd Immunity in Pigs: A Case Study for Getting America Back to Work
Antibody Testing: A Critical Piece of the Puzzle (for People and Pigs)