Drovers Weekly Cattle Markets Update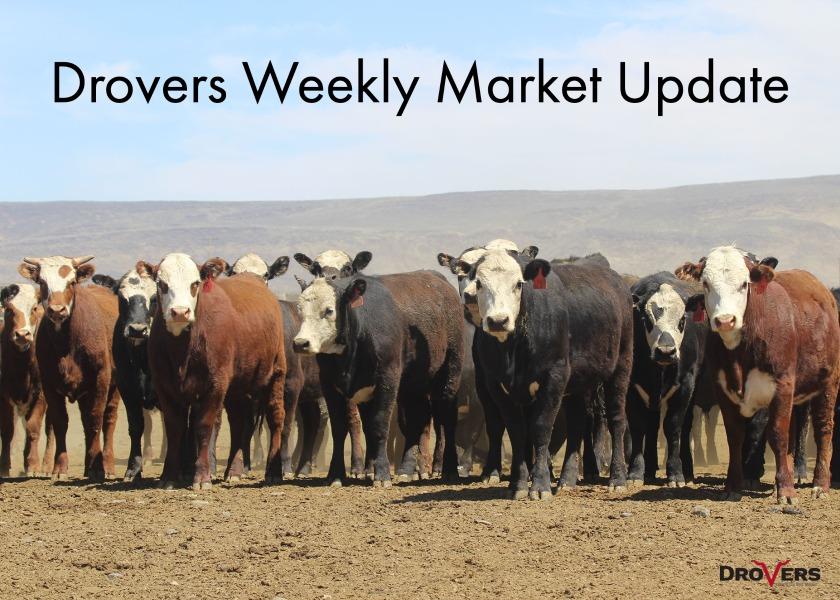 Here's the latest on cattle market prices and margins. Check this page every Monday for the newest analysis and be the first in the know by signing up for the Drovers' weekly market text alerts by texting "Cattle" to 31313.
For the week of February 19:
Negotiated cash cattle prices traded higher in all regions while many feeder cattle auctions were cancelled due to winter snow and brutal cold temperatures. Cattle on Feed called 1% higher on February 1 compared to last year.
Stocker and Feeder Cattle Higher
Last week's winter storm and brutally cold temperatures caused many auction markets to cancel sales. Those that were open saw stocker and feeder cattle prices higher.
Hulett: Weather Slows Beef Production in the South
Beef production slowed to a virtual standstill in the South due to extreme winter weather. Heavy demand on electricity and natural gas limited packers from running at capacity, and their need for inventory was limited.
Peel: Cattle on Feed and Feeder Supplies
The feedlot situation in early 2021 is a carryover from the disruptions and unusual dynamics last year.  For the entire year in 2020, feedlot placements were down 4.0 percent.