Fed Cattle Steady, Feeders Mixed in First Week Of New Year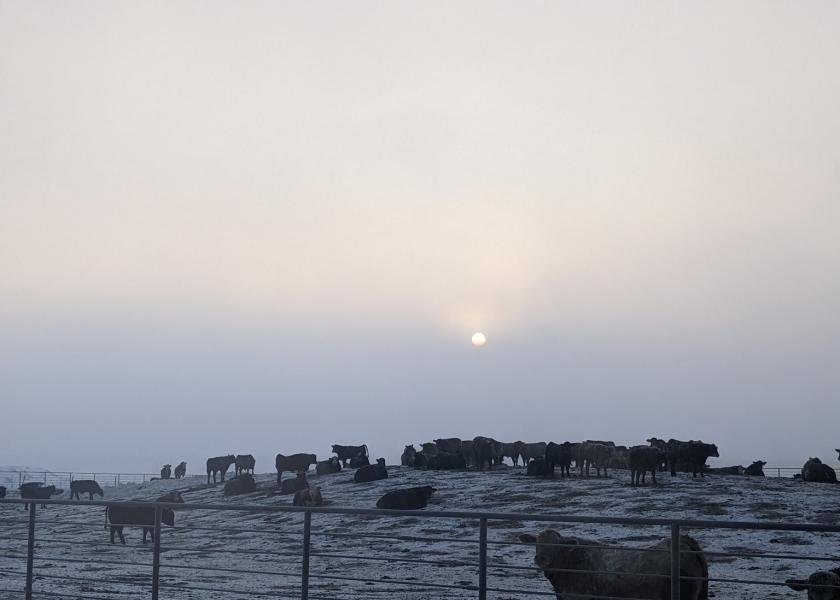 Packers were back to buying cattle for a full slaughter week, but their interest only seemed moderate to most feeders. Cattle traded in the South at $112 per cwt., steady with last week. Cattle in the North traded at $110 to $112 and $176 to $177 dressed.
Packer margins remain strong and retailer purchases were called aggressive. Still, ample supplies of fed cattle will remain throughout January. Larger placements of cattle on feed last fall will produce year-over-year increases in market-ready cattle through the first quarter of 2021.
Feeder cattle prices were called mixed, from $4 lower to $4 higher. Cow prices were steady to $3 lower.
February live cattle futures closed down $0.50 on Friday at $114.475. April live cattle futures were down $0.20 at $119.30 and for the week gained a nickel. March feeder cattle futures finished Friday down $0.75 at $136.825 and for the week lost $3.40.
Friday's Choice boxed beef closed at $206.55 per cwt., down $3.40 from the close last week. Select boxed beef traded at $196.92 per cwt., up $1.27 from last week. The Choice/Select spread narrowed to $9.63.
Weekly cattle slaughter was estimated at 651,000 head compared to 642,910 head last year. Slaughter data released the week of Dec. 28 showed a significant decline in slaughter weights. Steer carcasses were reported at 913 pounds, 8 pounds lower than the previous week. Heifer carcasses were reported at 839 pounds, also down 8 pounds.