Wendy's Partners with Progressive Beef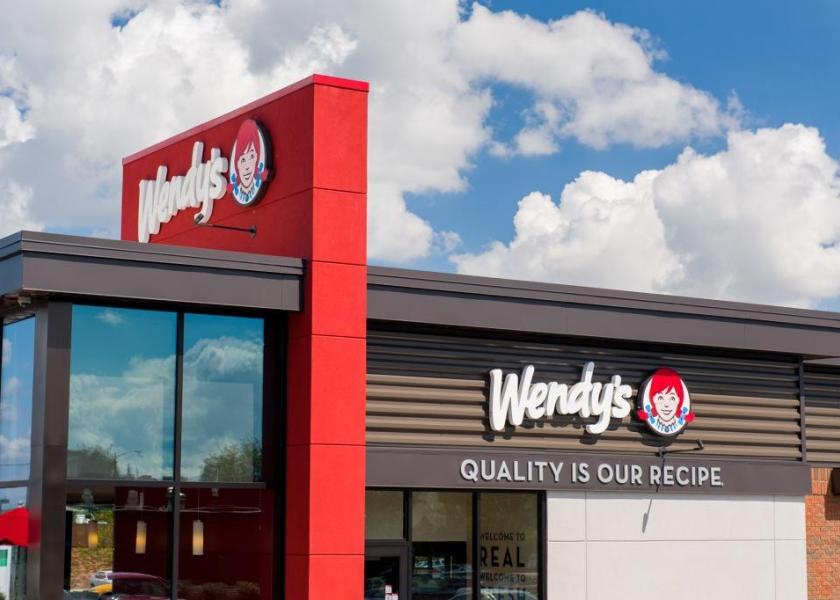 Wendy's Co. has announced it will partner with Progressive Beef to source its beef focusing on standards for animal welfare, food safety, antibiotic use and environmental sustainability.
Reflecting on its tagline "Quality is Our Recipe," Wendy's wants to improve transparency, traceability, and accountability in the food it serves in its restaurants. Progressive Beef is an innovative animal care and sustainability program that is built on industry-leading best practices and third-party verification.
The third-party verification program will be implemented in a substantial part of Wendy's beef supply starting in 2019 and is expected to be adopted across 50 percent of its supply chain by 2021. The program focuses on three core areas, which will be verified by USDA-approved auditors:
Cattle care: providing a safe, humane environment for cattle through staff training on management practices and hands-on veterinary care.
Food safety and antibiotic use: responsibly using antibiotics under the supervision of a veterinarian and with thorough record-keeping, strictly adhering to withdrawal times, utilizing HACCP principles and ensuring a clean and safe environment for the animals.
Environmental sustainability: responsibly utilizing natural resources while investing in the people who care for the cattle and the local communities through staff training and certification.
Wendy's said it reached a prior goal in 2018 of sourcing 100 percent of its beef from Beef Quality Assurance certified sources. The company also sourced nearly 20 percent of its beef from producers who have tracked and reduced their use of medically important antibiotics.
Related content: