Christmas Rally Adds $1 To $2 To Fed Cattle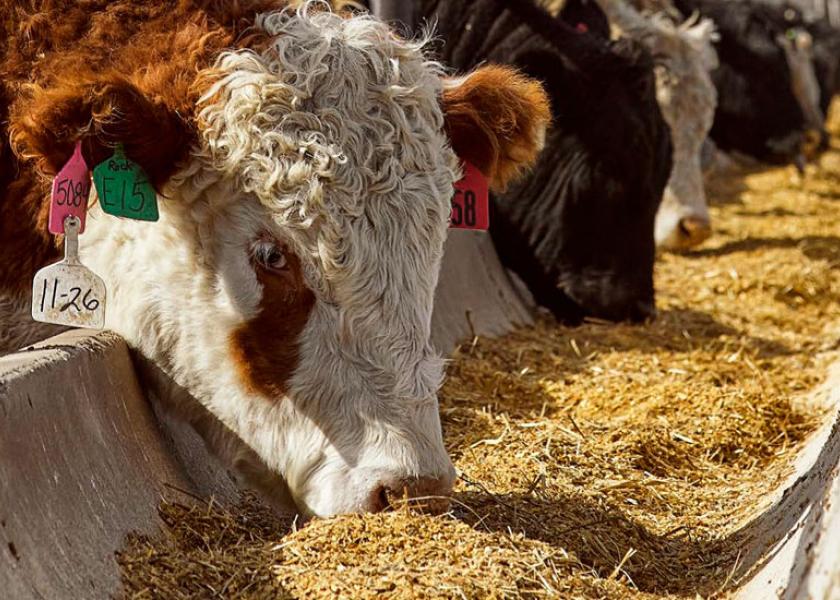 Cash fed cattle prices traded at $120 to $121 in the North with dressed cattle at $192, mostly $1 to $2 higher. Cattle in the South traded at $120 per cwt., $1 higher than the previous week.
The Choice cutout price on Friday was $209.70 per cwt., $6.59 lower than the previous week. Select closed at $201.03 per cwt., $3.21 lower. The Choice/Select spread was $8.67.
USDA's Dec. 1 Cattle on Feed report released Friday put the total number of cattle on feed in feedlots with more than 1,000-head at 12.031 million head, 2.5% higher than last year. Traders called the report negative as it was higher than the pre-report estimates.
Placements in feedlots during November totaled 2.09 million head, 5% above 2018.
Marketings in November were estimated at 1.81 million head, 3% below 2018.
Estimated cattle slaughter for the week was 668,000, about 6,000 more than last week and 8,000 more than last year.
CME Cattle were Live mixed Friday, capping a quiet week of consolidation after rising to a new contract high last week. February cattle were down $1.75 to $125.80 this week. March feeders also fell $1.875 to $144.375.
Feeder steers and heifers sold at auctions $2 to $4 higher with a few instances of $5 to $6 higher, AMS reported.
"Demand was good for many calves with very good demand for all yearlings offered," AMS said. "This was the last marketing opportunity for 2019 as a majority of auction barns will be closed until after the New Year's holiday."
Related stories: