Trace Minerals Can Boost Fertility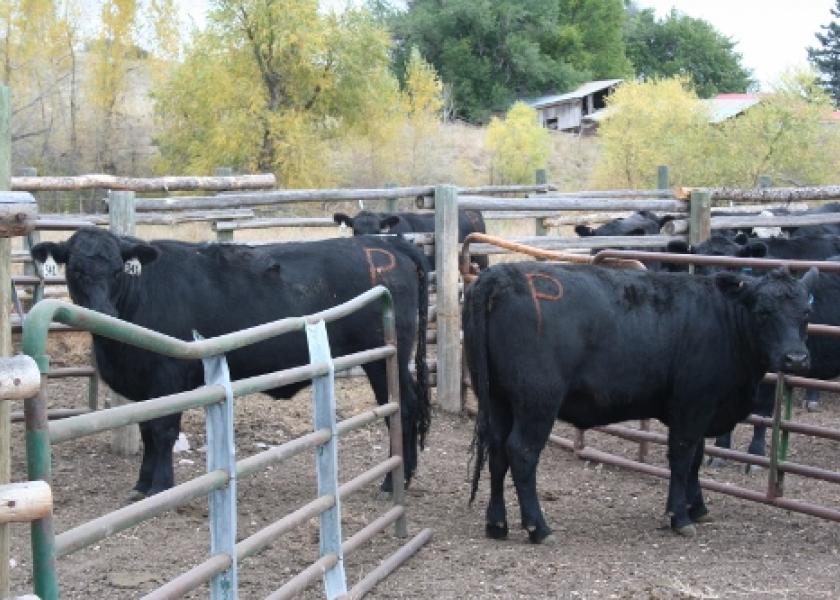 Mineral status plays an important role in cattle fertility, and using an injectable mineral product could provide more consistency than dietary supplements alone. During an Academy of Veterinary Consultants (AVC) spring conference in Dallas, Kanas State University veterinarian K.C. Olson, DVM, PhD, outlined research showing effects of injectable minerals on fertility of cows and developing bulls.
Olson points out that micronutrients copper, manganese, zinc and selenium often are deficient in cattle feeds, and deficiencies can lead to reduced fertility in beef herds. He and his team conducted two studies using an injectable source of those trace minerals (Multimin 90 in this case).
In the cow study, the team randomly sorted 460 commercial cows into treatment and control groups. They injected treatment cattle with the mineral product 105 days prior to first calving and again 30 days before fixed-time artificial insemination (AI). The cows had access to dietary mineral supplements and salt prior to and during the study.
The researchers used a five-day co-synch+CIDR protocol, with AI occurring 72 hours after CIDR removal. They collected blood samples from all the study cows at 17 and eight days prior to AI.
In this study, 60% of treated cattle were diagnosed pregnant from fixed-time AI compared with 51% in the control group. Overall pregnancy rates, following use of cleanup bulls, were 93% for treated cattle and 90% for control cattle. While overall pregnancy rates were similar, the mineral injection appeared to improve AI pregnancy rates, meaning more calves born early in the calving season and potentially better genetic progress. The researchers also tracked the trial cows through the following calving season, and 77.5% of the treated group calved with in the first 20 days of the calving season compared with 65% from the control group.
Cost of treatment with the injectable mineral is about $2.58 per cow per treatment, Olson says, or $10.36 per year for four doses (two doses were used in this trial). He also notes that, based on the minerals supplied by the injections, managers were able to reduce the mineral content in the self-fed supplements from 75% of minimum-daily requirement to 25 %, further reducing overall expenses.
In the bull trial, the K-State researchers cooperated with a Kansas seedstock producer to study 491 young bulls from multiple states, assembled in Kansas for a 225-day development period. They injected the treatment groups with the trace-mineral product upon arrival and again at 90 days of development, when the bulls averaged 301 days of age. They conducted bull-soundness exams (BSE) at 90 days and again at 150 days into the development period and sold sound bulls at 225 days.
They found a small numeric advantage for treated bulls in the first BSE, and a significant difference in the number of treated bulls that passed the second BSE after failing the first. The trace-mineral injections appeared to improve sperm morphology and motility, resulting in more bulls that were sub-fertile at 10 months of age passing the BSE at 12 months of age.
Total treatment cost averaged $11.88 per bull, or $1,188 for 100 bulls. Qualified bulls selling at auction at the conclusion of the trial sold for an average of $7,500 per head, while bulls that qualified later for private-treaty sales averaged $6,000. In this trial, the mineral treatment appeared to move a few more bulls into the initial sale group while slightly reducing the incidence of bulls failing both BSEs. Based on the value of those bulls, the treated group provided an advantage averaging $72.72 per bull.