Senate Bill Would Require 50% Negotiated Trade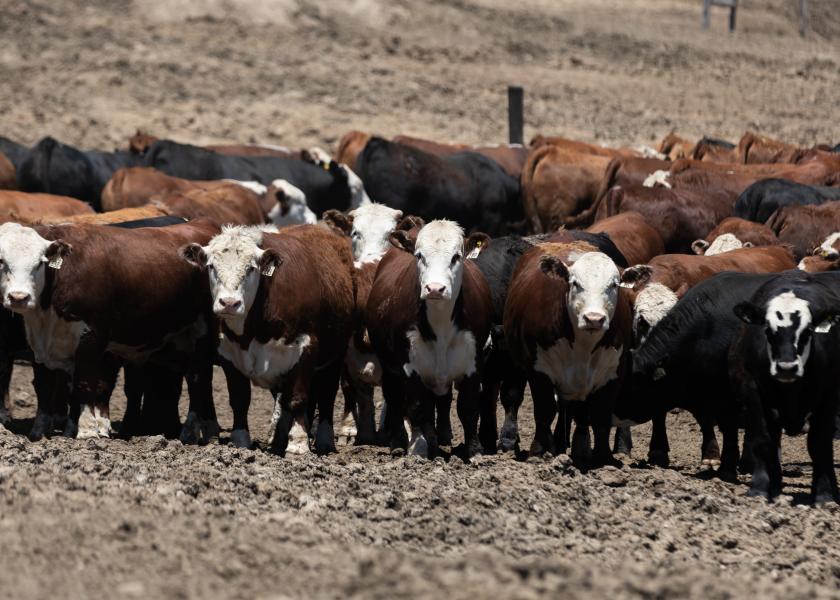 Legislation introduced in the Senate Tuesday would require "large-scale meatpackers to increase the proportion of negotiable transactions that are cash, or 'spot,' to 50% of their total cattle purchases."
The proposal from Senators Jon Tester (D-MT) and Charles Grassley (R-IA), mandates each U.S. meat processing facility that slaughters over 125,000 head of cattle each year to purchase 50% of their weekly volume of beef slaughter on the open or 'spot' market and a 14-day delivery period. The proposal is intended to "improve to accuracy of formula pricing – which currently accounts for a significant portion of transactions – and increase transparency for producers and feeders," according to a statement by Tester.
"Market consolidation in the livestock industry is making it harder and harder for producers to meet their bottom lines, especially as large packers rely on fewer spot transactions to purchase live cattle at the farm gate," Tester said. "This bill will force meat packers to engage in more spot transactions, bringing up formula prices and making them more accurate while giving Montana producers and feeders more flexibility and transparency when they bring their livestock to market."
Joining Senators Grassley and Tester as original co-sponsors of the bill are Senators Joni Ernst (R-IA), Steve Daines (R-MT), Mike Rounds (R-SD), Tina Smith (D-MN) and Cindy Hyde-Smith (R-MS).
A statement by the U.S. Cattlemen's Association (USCA) says the lack of cash negotiated sales in recent years has decimated price discovery and undercut the fundamentals of the CME cattle futures contracts. USCA said the bill would allow the Livestock Mandatory Reporting system to be better utilized as a mechanism for accurate and transparent reporting, which will advance price discovery and shore up the fundamentals of the CME cattle futures contracts.
"The Livestock Mandatory Reporting program will expire on September 30, 2020," USCA President Brooke Miller said. "As Congress and industry stakeholders work together on needed changes to the program in the months ahead, we expect this bill will play a large role in those conversations."
The Iowa Cattlemen's Association issued a statement late Tuesday fully supporting the new bill as it "closely resembles ICA's official policy and advocacy efforts." ICA says it has worked to inform Sens. Grassley and Ernst of the challenges faced by Iowa's cattle producers, encouraging them to support the 50% negotiated cash trade requirement.
"After working diligently for nearly a decade, ICA has encouraged our industry and other organizations to trade more cash cattle to no avail," Dustin Purhmann, ICA's Feedlot Council chair said. "As a cow-calf producer and feedlot nutritionist, I can say that our group has examined and discussed many ways to remedy the uptrend in committed cattle to packers. Unfortunately, we feel that a mandate is the only way to make a lasting change our industry needs to regain some leverage, competitiveness, price discovery and transparency."
According to ICA, Iowa cattlemen participate in the cash market with higher frequency than other regions of the United States, "setting the base price for formula transactions that are much more commonplace in large feedyards in southern states like Texas. In most weeks, more than 50% of Iowa's fed cattle are traded through cash negotiation, compared to about 5% in Texas."
Cattle traded through formula transactions bring $20-40 per head more than negotiated cash cattle, ICA said in the statement, "even though the cash cattle in the upper Midwest generally grade much higher."
"Ultimately, cattle feeders in the south are rewarded for the quantity, not quality grade, of their cattle," says Purhmann. "The current system makes it difficult for Iowa's producers to capture a premium for our high grading fed cattle."