Market Outlook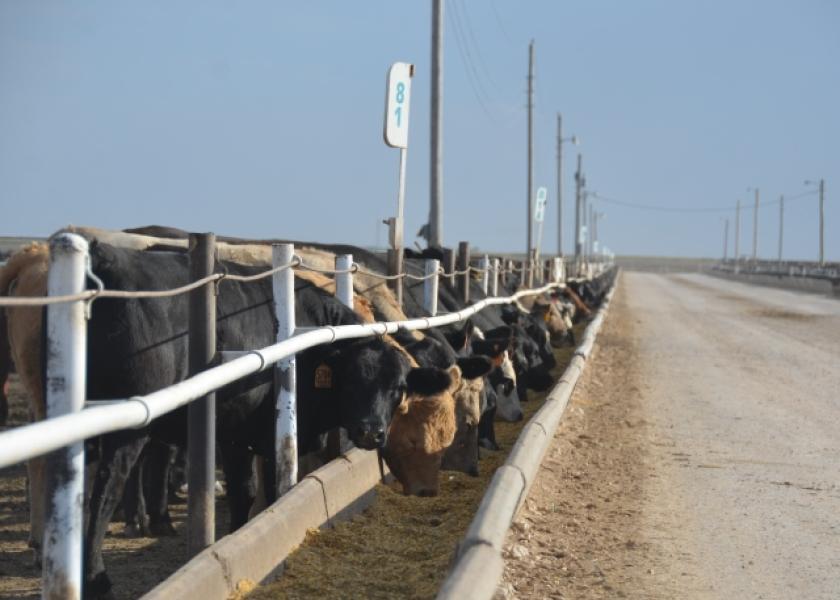 By Greg Henderson
Cattle-Feeding Margins Reverse Course
The cattle industry's profitability pendulum has swung dramatically toward cattle feeders. The cyclical nature of cattle supplies left feedyard closeout ledgers covered in red ink just 15 months ago. Now, it's cow-calf operations that are struggling to keep margins positive.

Feedlots recorded average profits of $370 per head for animals sold during the first week of March this year, according to the Sterling Beef Profit Tracker published by Vale, Ore.-based Sterling Marketing. It represented the 15th consecutive week of positive margins. That price amounts to an improvement of more than $1,000 per head over the $700-per-head average losses recorded during the third week of December 2015. 

Cash prices paid for market-ready cattle were nearly the same during the first week of March this year and the third week of December 2015, at $124.66 and $123.48, respectively. Yet the cost of finishing a steer fell dramatically this year to $1,364. That compares to $2,221 in December 2015. The variation can be explained by significantly lower costs for yearling feeder cattle—$974 this year versus $1,702 in 2015.

Ranchers have expanded their herds since 2014. Increasing supplies of feeder cattle and calves brought 2016 prices as much as 50% lower, on average, compared to those seen two years ago.

On an annual basis, feedyard margins will average $144 per head this year, Sterling Marketing projects. Net returns to cow-calf operations are projected at $78 per cow this year, down from $177 in 2016 and $438 in 2015.
---
By Chip Flory
Headline Risk Is A Real Risk In Ag Markets
Since Donald Trump became president Nov. 8, grain and livestock traders have been on high alert for a price-negative headline emerging from the Trump camp. The reason? Our president's tough talk on immigration and trade relations with countries such as Canada, Mexico and China. It took until Feb. 28 to get such a market-jarring headline. To the surprise of most, the rumors about changes to federal ethanol-blending requirements triggered a price-positive market reaction.

These events show ag markets are ultra-sensitive to anything originating (or thought to originate) from the White House. It has ratcheted up the difficulty of risk management.

You need to be prepared for the future. Establish sell orders above the market on a portion of old-crop stocks, new-crop stocks or both to capture short-lived rallies like the one we saw in late February. Conversely, if prices reach the upper half of clearly defined trading ranges, draw a line in the sand under the market that will increase downside price protection in a down draft. Consider using hedge-in futures or hedge-to-arrive contracts; purchasing puts; or making a cash sale if basis is at normal levels.