Flying Pigs Make History at St. Louis Airport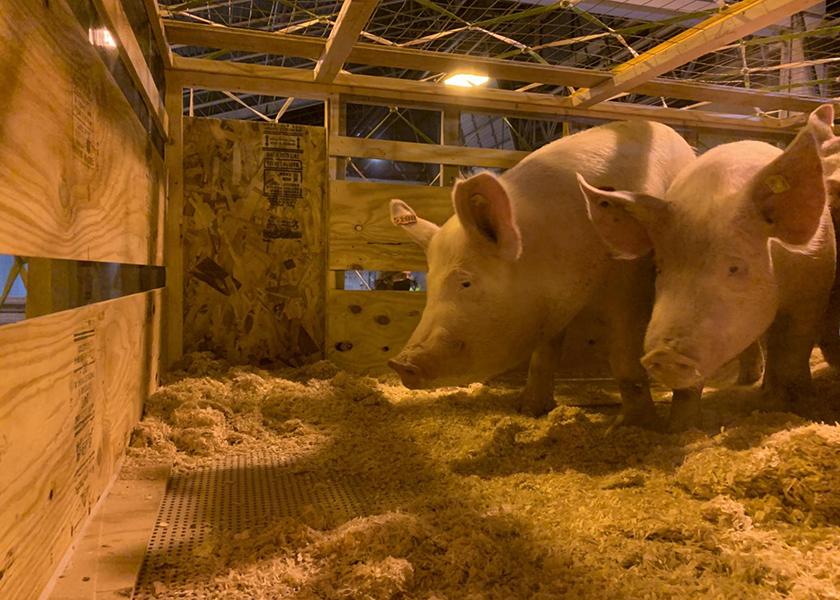 The first shipment of breeding pigs to utilize the Livestock Export and Inspection Facility (LEIF) at St. Louis Lambert International Airport (STL) took off for Sao Paulo, Brazil on Nov. 11. This group of pigs from Henderson, Tenn., made history as they left the airport aboard a Boeing 747-400F.
The LEIF-STL facility is an 18,000-square-foot dedicated and customizable facility designed for shipping livestock and horses and has been approved as a Port of Embarkation (POE) and Export Inspection Facility (EIF) since 2017. 
However, recent focus by a number of entities, including the State of Missouri has brought success, the National Center for Beef Excellence (NCBE) said in a release. NCBE secured a Missouri Agriculture Small Business Development Authority grant to lend assistance to STL and the Midwest Cargo Hub Commission in promoting the facility. 
"We are crossing a threshold that has been a long-time in coming. This could open up active trade around the world and new markets for Missouri and Midwest livestock," said Chad Sayre, Chairman of NCBE, in the release.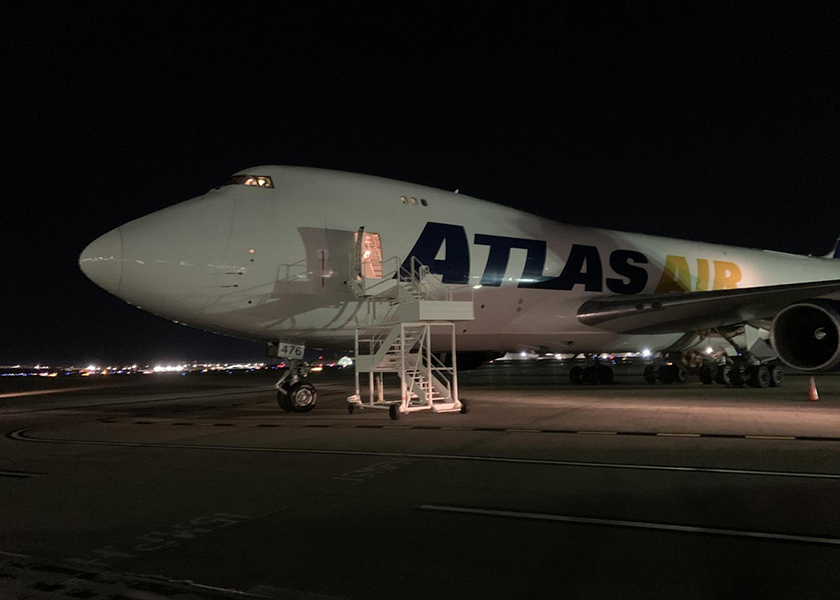 Photos provided by City of St. Louis
The LEIF-STL has an adjacent 12,000-square-foot open bay which will be used for the partial plane load to Brazil. The shipment to Brazil is the first of many hoped for overseas exports. Three more potential loads are being organized for shipment out of St. Louis, NCBE said in the release. 
LEIF-STL is the only on-site 24/7 livestock palletizing facility in the U.S., right in the middle of a six-state livestock-rich supply area, including Missouri, Illinois, Indiana, Kansas, Oklahoma and Arkansas. 
"Due to African swine fever, much of the world's swine herd has been depleted, including up to 70% of China's swine population. The Midwest can play a significant role in helping to avoid or mitigate a world-wide protein shortage," NCBE said in the release. 
According to a release from STL, this comes at a time when air cargo operations at the airport continue to perform well. Overall, since September 2017, cargo is up more than 20.5%. To date, STL has had 128,702,074 pounds of cargo come through the airport this year.
More from Farm Journal's PORK:
Will 2021 Be Different? Economists Weigh in on What's Ahead
Researchers Analyze Risk for ASF Introduction into U.S. Via Airports
Don't Assume Anything in 2021, Economists Advise Pork Producers