Profit Tracker: Beef Packer Margins Decline 33%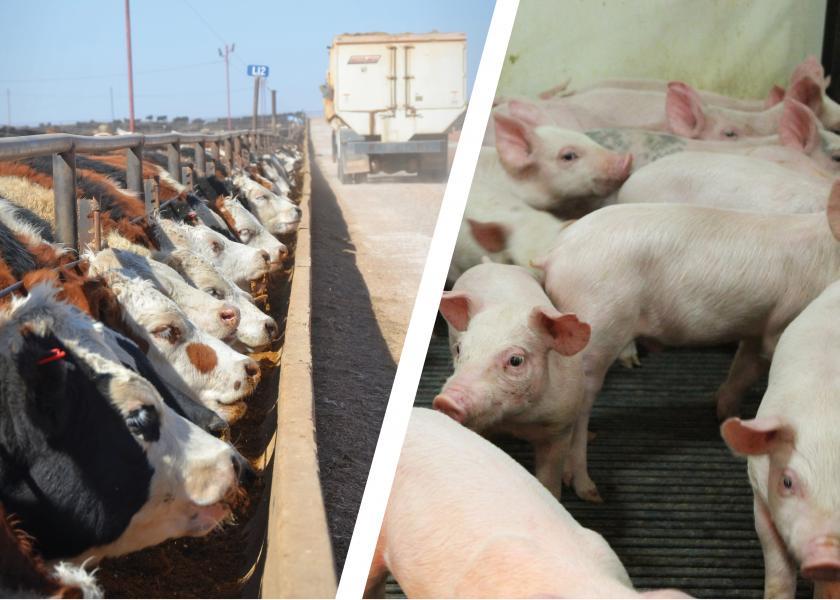 Last week saw a significant decline in beef packer margins – 33%. It's all relative, of course, since beef packers continued to find profits of $332 per head, according to the Sterling Beef Profit Tracker. Still, it was $158 less than the stunning $490 per head margins from the previous week.
On a percentage basis, cattle feeding margins dropped about 90%, from $108 per head two weeks ago to just $10 per head last week. Flirting with breakeven is not where cattle feeders believe this market should be given the fundamentals, but here we are.
Cash cattle prices declined about $3.50 per cwt. last week to an average of $106. Coupled with feed costs that are $15 per head higher and feeder steer prices averaging $30 per head higher, profit margins quickly eroded. Packers saw their margins shrink due to a $20 per cwt. decline in the beef cutout, which averaged $217.90. The cost of finishing a steer last week was calculated at $1,431 which is $49 higher than the previous week, but $121 lower than a year ago. The Beef and Pork Profit Trackers are calculated by Sterling Marketing Inc., Vale, Ore.
Cash cattle prices were about $13 per cwt. lower than the same week a year ago. The beef cutout price was about $1 higher than the same week a year ago.
A year ago cattle feeders were earning $68 per head. Feeder cattle represent 69% of the cost of finishing a steer compared with 73% a year ago.
Farrow-to-finish pork producers saw their margins fall $2.50 per head to $3. Lean carcass prices traded at $55.79 per cwt., a decline of $2.77 per cwt. from the previous week, and $6.07 lower than a month ago. A year ago pork producers lost an average of $26 per head. Pork packer margins averaged a profit of $43 per head last week, a $6 per head increase from the previous week.
Sterling Marketing president John Nalivka projects cash profit margins for cow-calf producers in 2020 will average $51 per cow. For feedyards, Nalivka projects an average profit of $0 per head in 2020, and packer margins are projected to average $300 per head.
For farrow-to-finish pork producers, Nalivka projects 2020 will produces losses of $18 per head. Pork packers are projected to earn $48 per head in 2020.