African Swine Fever's Global Impact
African swine fever (ASF) could be the biggest event in animal protein for years, as the devastating disease spreads beyond China's borders. At least 75% of the world's pork is at risk of ASF, says Christine McCracken, Rabobank senior protein analyst. 
"The spread of ASF in Asia underlines just how critical transboundary movement and the movement of people and pigs into other countries is," McCracken says. "It's a big concern from the perspective that we still have a lot of potential points of entry at the border, not just in the U.S., but in other countries that are large, pig- producing regions as well."
In China, some large-scale hog operations have restocked after attempting to disinfect their facilities, says Arlan Suderman, chief commodities economist, INTL FCStone. But the efforts have been futile. 
"The outbreak rate is running at 80% to 90% because producers are going back in after one month. Farms hit by ASF need to take six months to clean their facilities," Suderman says. "China's story throughout 2019 has been that it has ASF under control and that restocking is already underway. Yet this disease continues to spread, and the losses continue to mount."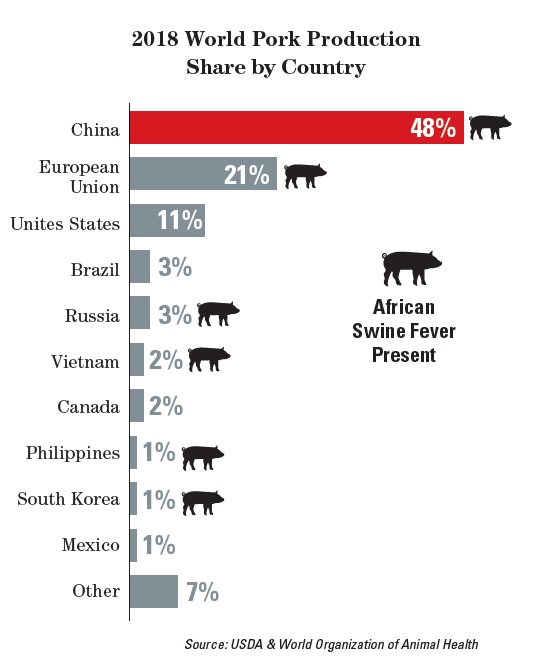 Read More
African Swine Fever: Not Going Away Anytime Soon
African Swine Fever Will Impact Global Protein Market For Years
Read more from Top Producer.