Supplementing Feeder Calves for Health and Performance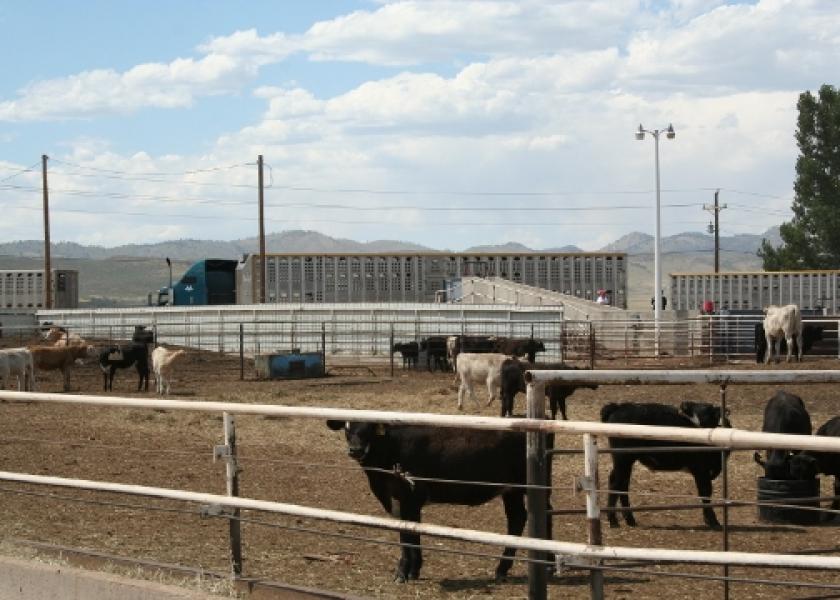 Even in human health, use of dietary supplements requires somewhat of a leap of faith. We know that certain vitamins, minerals, fats, proteins, herbs and microbial products have health benefits, but just a few can offer data from controlled, replicable trials.
Likewise in beef and dairy cattle, supplements including yeast-based probiotics and prebiotics, essential fatty acids can benefit rumen health, immunity and performance. Producers and veterinarians should, however, look beyond the marketing claims for credible trial data.
Also, with implementation of the VFD rules, removal of antibiotic labels for performance enhancement and other pressures to reduce antibiotic use, producers are reviewing their management programs and looking for ways to provide specific nutrients to support the immune system. Particularly during the stressful weaning-through-receiving period, a well-planned program of dietary supplementation could compliment traditional preconditioning protocols, helping boost immunity, reducing the incidence of respiratory disease and enhancing performance
Texas A&M University Animal Scientist Reinaldo Cooke, PhD, has conducted a number of research projects on feed additives including yeast-based refined functional carbohydrates (RFCs), essential fatty acids (EFAs) and organic trace minerals.
Several companies market yeast-based supplements, Cooke says. They can differ in formulation and yeast strains though, and some have more supporting data than others.
Cooke and his colleagues have conducted trials with Celmanax, an Arm & Hammer "refined functional carbohydrate" (RFC) product derived from the cell walls of Saccharomyces cerevisiae yeast. The RFC product contains several components, including:
Mannan-oligosaccharides—short sugar units of mannose.
Mannose—a monosaccharide.
Beta glucans—sugar units from the yeast cell wall.
Cooke says his research at Oregon State University and Texas A&M has shown that feeding an RFC from weaning through the receiving period can improve feed efficiency and reduce BRD incidence, largely by enhancing rumen function.
In a research trial at Texas Tech University, receiving beef heifers were fed either a control diet or one containing Celmanax SCP for 35 days. Cattle fed Celmanax had higher average daily gains and increased dry matter intake (DMI).
Heifers fed Celmanax also experienced 61 percent fewer cases of BRD when compared to the control group. In the same study, supplementing Celmanax in calves was associated with reduced Shiga toxin E.coli.
Neil Michael, PhD, a technical services specialist with Arm & Hammer Animal Nutrition, says feeding RFCs during the receiving period for stressed feeder cattle, either by top-dressing pellets or with a liquid drench, helps improve early intake patterns for better immunity while also reducing gut inflammatory response to new rations, which can affect other organs such as the liver and lungs.
Feedyards managing cattle for natural-beef programs have adopted RFCs as a tool for reducing morbidity and the need for antibiotic treatments that disqualify cattle.
Once past the receiving phase, feedyard cattle typically have fewer health problems, but supplementing RFCs continues to improve gains and reduce the effects of heat stress.
In a recent webinar, Shelby Roberts, PhD, a post-doctoral fellow with Alltech, outlined ongoing research and application of gut-health management in beef cattle. Read more on this topic in "Supplementing Gut Health" from BovineVetOnline.com.
Roberts described how mannan-oligosaccharide, a component extracted from the cell walls of Saccharomyces cerevisiae yeast, bids to receptors on pathogen cells, blocks their colonization, encourages beneficial microbes and enhances production of immunoglobulin antibodies. Alltech's feed additive BIO-MOS provides that protection she says, with MOS standing for mannan-oligosaccharide. She outlined several trials to illustrate the effects.
MOS also can benefit calves during the stressful weaning and receiving periods, Roberts says. In an Alberta feedlot trial with 900 newly weaned calves, researchers added BIO-MOS to the receiving ration for half of the calves at a rate of 20 grams per head per day. Through the receiving period in that trial:
Daily gains for treated calves averaged 2.07 pounds compared with 1.54 pounds for control calves.
Mortality rate was .44% in treated calves versus 2.66% in controls.
Treatment rate was 18% in treated calves versus 49.4% in controls.
For the weaning and receiving period, Roberts suggests feeding the product in a transition mineral mix beginning two to three weeks prior to weaning and continuing for 14 to 42 days after shipping. The Alltech webinar on gut-health management is available for viewing online.
Coming up next: Essential fatty acids in preconditioning and receiving diets.
Watch for a more detailed article on preconditioning, and the role of dietary supplements, in the July issue of Drovers.