Register for Upcoming Stockmanship and Stewardship Workshops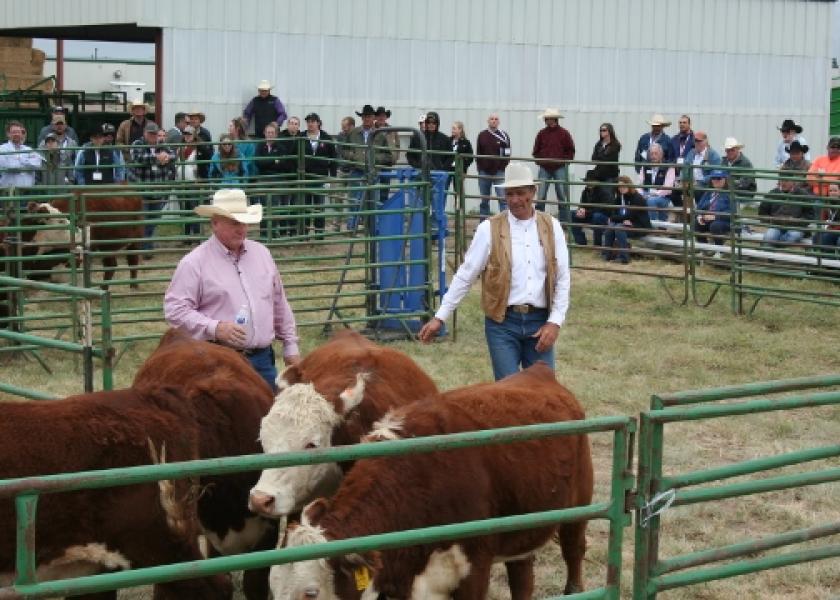 The well-regarded Stockmanship and Stewardship training programs continue this summer, with the next event scheduled for August 9 and 10 in Fort Collins Colorado. NCBA sponsors the program, with support from Merck Animal Health and the Beef Checkoff-funded National Beef Quality Assurance (BQA) program.
The Colorado BQA program and Colorado State University Animal Sciences will host the Fort Collins event, which will take place at the CSU Agriculture, Research, Development and Education Center (ARDEC). After evaluating live cattle at ARDEC, participants will visit CSU's new JBS Global Food Innovation Center (GFIC), to see first-hand how live characteristics translate to carcass quality.
As in past events, stockmanship experts Curt Pate, Ron Gill and Dean Fish will provide live cattle handling demonstrations for both beef and dairy producers. The program also will feature, beer and steak tastings, an insider look at facility design with Dr. Temple Grandin, visual humane euthanasia demonstrations, CSU beef and dairy research updates, and more. The program agenda is available online.
Paticipants can become BQA certified, network with fellow producers, be involved in hands-on demonstrations from the stockmanship experts and learn cutting-edge operation techniques.
The remaining Stockmanship and Stewardship events for this year are:
Manhattan, Kansas,  September 20 and 21.

West Monroe, Louisiana, October 4 and 5.
Register here for these events.
"These events allow producers to network with one another and learn from industry experts about real world solutions to everyday problems they encounter on their operations," says Chase DeCoite, the director of Beef Quality Assurance for NCBA. "Beyond animal handling, each of these events incorporates valuable information about animal health, environmental stewardship, and much more."
Stockmanship Tips from the Ranchers Who Use Them
Part 2: Stockmanship Tips from the Ranchers Who Use Them