Cash Fed Cattle Advance $1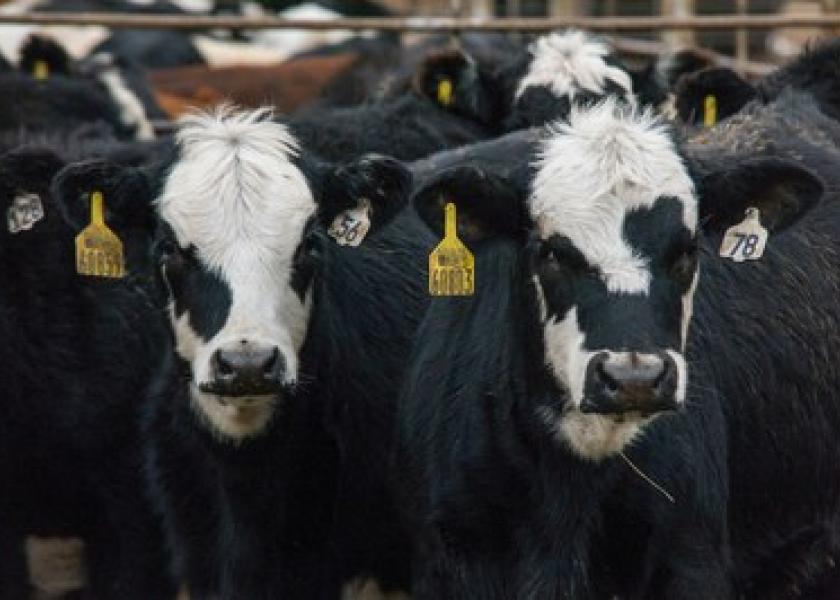 Cattle feeders were thankful for last week's $1 advance in cash prices while beef packers continue operating with Texas-size margins.
Cash cattle prices were mostly at $111 in all regions, with a few cattle in the South at $112 on Friday. Dressed sales in the North were at $174, about $2 higher.
Live cattle futures slipped lower Friday but still closed above support. February live cattle fell 92.5 cents to $113.25, up $2.60 for the week. March feeder cattle futures slipped 27.5 cents to $139.00, paring its weekly gain to $4.625.
Friday's Choice boxed beef closed at $242.85, up $4.50 from the previous week. Select cutout closed at $220.68 per cwt., $5.70 higher than the previous Friday. Beef packer margins are estimated in excess of $500 per head.
Estimated cattle slaughter under federal inspection last week was 564,000, about 101,000 less than the previous week and 9,000 more than the same week a year ago.
Steers and heifers were lightly tested at auctions on a national basis this week due to the Thanksgiving Day. Auction receipts totaled 112,300 head compared to 321,900 head the previous week and 58,600 for the same week a year ago.