DOJ Alleges Chicken Price-Fixing Conspiracy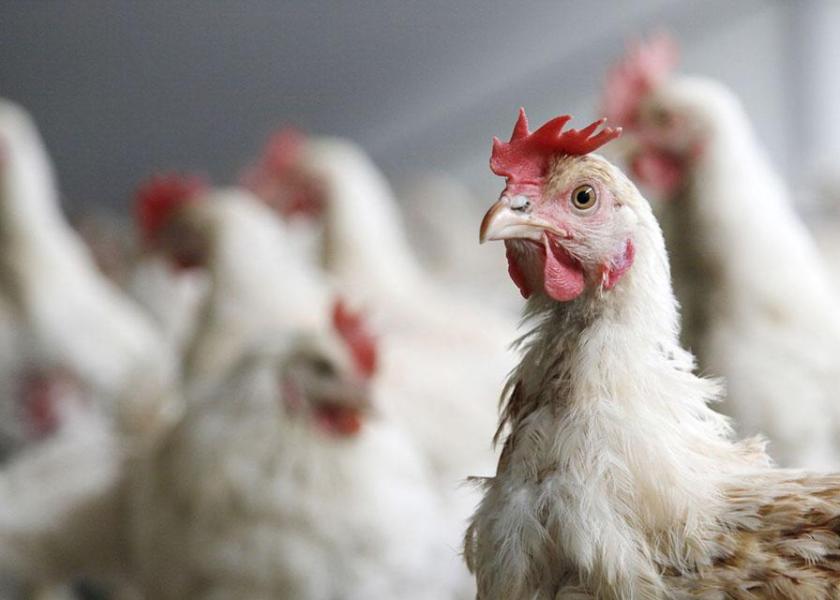 Alleging a conspiracy to fix prices and rig bids for broiler chickens, the Department of Justice (DOJ) announced indictments Wednesday in Denver's federal court against four company executives.
Jayson Penn, Roger Austin, Mikell Fries, and Scott Brady were each charged with one antitrust charge. Penn is the President and Chief Executive Officer, and Austin is a former Vice President, of Pilgrim's Pride. Fries is the President and a member of the board, and Brady is a Vice President, of Claxton Poultry.
Pilgrim's Pride, headquartered in Greeley, CO, claims to produce 20% of all chicken consumed in the U.S., and its parent company is JBS S.A.
Claxton Poultry, headquartered in Claxton, GA, says it produces 300 million pounds of poultry each year and is a supplier to Chick-fil-A.
If convicted, the executives face a statutory maximum penalty of 10 years in prison and a $1 million fine.
The DOJ is also probing potential market manipulation by beef packers, and a lawsuit against the Big 4 beef packers filed by R-CALF USA is pending.
The case against Pilgrim's is part of an ongoing investigation into allegations of price fixing by chicken processors that came to light last year. Tyson Foods Inc. and Sanderson Farms Inc. have also received grand jury subpoenas in the investigation, according to regulatory filings reported by Bloomberg. All three companies have been accused in civil lawsuits of conspiring to raise prices for broiler chickens.
According to the indictment, Penn, Austin, Fries and Brady conspired from at least as early as 2012 to at least early 2017 to fix prices and rig bids for broiler chickens across the U.S. The indictment cites text messages and emails between the defendants and other unnamed employees, including one email between Penn and one of his employees in which he referred to another supplier:
"[Supplier-3] should pay for being short. It costs money for them to fill orders for which they don't have the chickens. They have been adding market share and still trying to do – selling cheap chicken and being short. Doesn't make sense. We are enabling the town drunk by giving him beer for Thanksgiving instead of walking him into an AA meeting."
In a statement, Makan Delrahim, head of the DOJ antitrust division said, "Executives who cheat American consumers, restauranteurs, and grocers, and compromise the integrity of our food supply, will be held responsible for their actions."
"The FBI will not stand by as individuals attempt to line their pockets while hard-working Americans and restaurant owners are trying to put food on their tables," said Timothy R. Slater, Assistant Director in Charge of the FBI's Washington Field Office.  "Today's announcement shows the FBI's commitment to investigating allegations of price fixing so that the perpetrators can be held accountable."
"We appreciate the commitment and investigative partnership with the Department of Justice's Antitrust Division, the Federal Bureau of Investigation, and the Department of Commerce, Office of Inspector General," said Special Agent in Charge Bethanne M. Dinkins of the U.S. Department of Agriculture (USDA), Office of Inspector General (OIG).  "Ensuring the integrity of competition in agricultural markets in order for producers to receive competitive prices for their products, and to prevent consumers from being cheated, is of the utmost importance to USDA OIG, and we will continue to dedicate resources to the investigation of matters involving such potential of competitive harms."
Related stories: