Chronic Wasting Disease: Don't Panic, but Remain Vigilant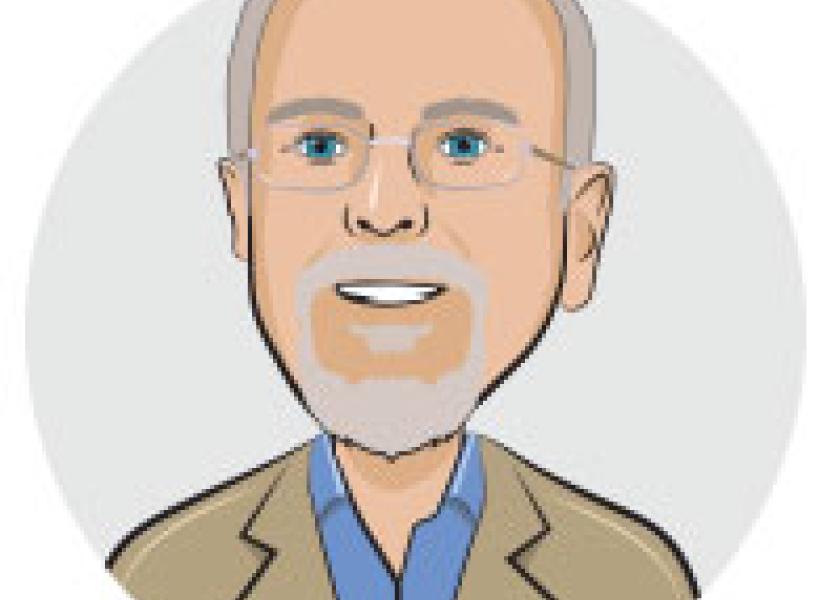 The following commentary does not necessarily reflect the views of AgWeb or Farm Journal. The opinions expressed below are the author's own.
The issue of chronic wasting disease (CWD) in deer and other cervids continues to worry stakeholders including hunters, deer farmers and businesses that generate revenue from deer hunting and related activities. And because of its similarity to Bovine Spongiform Encephalopathy (BSE), concerns have lingered that CWD could eventually could spread to cattle.
Scientists have studied and monitored CWD since its discovery in Colorado in the 1960s, and although the disease has continued to spread and cause significant death loss in wild and captive cervid herds, some studies indicate it will remain relatively rate and is unlikely to affect humans or livestock. Nevertheless, ranchers and veterinarians should watch for signs of CWD in deer and quickly investigate any unknown neurological disease in cattle.  
A new report from the American Cervid Alliance (ACA), titled "Current Scientific Knowledge about CWD," compiles research results and CWD trends, and the authors suggest the problem might be less severe than commonly believed. It is important to note that the American Cervid Alliance primarily represents deer farmers and related businesses.
The authors maintain that some of the high estimates of CWD prevalence in affected states, some as high as 40%, have been based on modeling, rather than actual field data. They say CWD is a fairly rare disease with a prevalence less than 1% in over one million deer tested nationally over the last 20 years, and a prevalence of 11% in the 196 CWD-positive counties in the 23 CWD positive States.
So far, there has been no strong evidence that CWD can cross species barriers to affect cattle through typical environmental exposure, or for that matter, humans who consume meat from infected cervids.
The ACA report cites the U.S. Centers for Disease Control and Prevention (CDC) noting that the CWD prion has been shown to experimentally infect squirrel monkeys and also laboratory mice that carry some human genes. Canadian and German researchers have reported transmission to macaque monkeys consuming infected meat or brain tissue from infected cervids. They also have infected macaques by injecting infectious material into their brains. In other studies, however, scientists have not successfully transmitted the disease to macaques.
As for cattle, recent results from a long-term exposure trial now support the belief that the lethal prion disease is highly unlikely to cross the species barrier. In this 10-year trial, researchers from the University of Wyoming's Wyoming State Veterinary Laboratory (WSVL), the Colorado Division of Parks and Wildlife and the Wyoming Game and Fish Department (WGFD) collaborated to expose groups of cattle to high levels of CWD prions. The researchers exposed cattle to CWD using two methods and in different locations in Colorado, Wyoming and at the USDA's National Animal Disease Center in Ames, Iowa. One group of 12 calves received an initial oral dose of brain material from CWD-infected mule deer, with five un-inoculated cattle serving controls.
Two other groups of cattle spent 10 years housed in outdoor pens with CWD-infected mule deer or elk, with continuous exposure through feed, water and direct contact.
At the end of the trial, the researchers euthanized and examined all the surviving cattle. None of the cattle showed any sign of CWD or any neurological pathology during the trial period or at necropsy.Read more about that study in "Cattle Resist CWD in Long-Term Trial."
In contrast, an earlier study at Colorado State University documented how even mild exposure can result in infection among deer. The researchers confined three groups of three CWD-naïve mule deer in pens either occupied by CWD-infected animals two years earlier, pens with CWD carcass and pes with a CWD infected animal. A total of 16% of the CWD-naïve deer in the three experimental conditions in nine pens became infected.
According to the ACA report, a review of the literature based on actual data shows that that "any past combination of quarantines, containment zones, surveillance zones, depopulation, elective harvest, increased harvest limits, supplemental feeding bans, baiting bans, bans on the importation of live cervid species, bans on the importation, of carcasses, bans on the importation of trophies, and bans on urine based lures, have not been effective in preventing, controlling, or eradicating CWD in any State."
While that might be true, research, surveillance and control efforts, including preventive regulations and biosecurity for captive cervid herds should continue. While the damage so far has remained limited, the disease has potential to negatively impact rural economies even if it remains only in cervids. If the disease ever does cross the species barrier to other ruminants such as cattle, economic losses could be substantial.