Fed Cattle Soft, Feeders Higher, No COF Surprises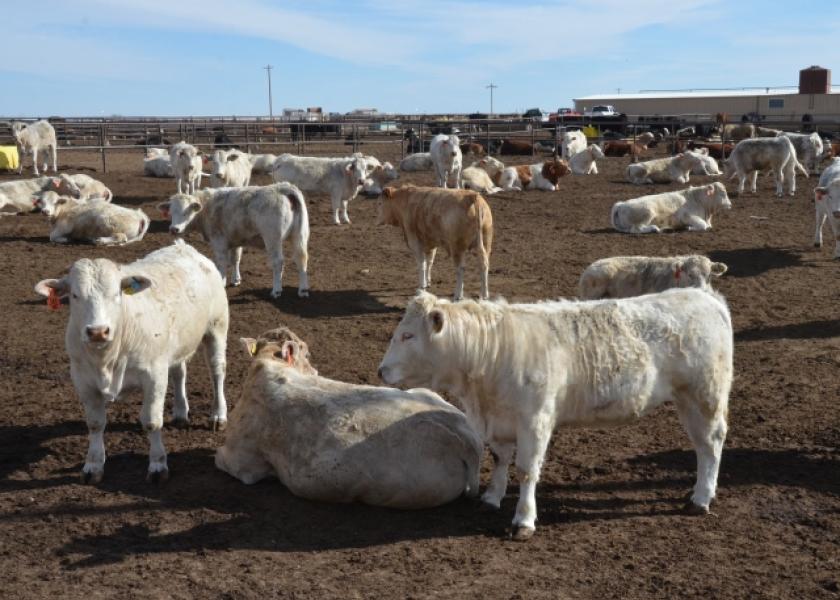 Packers seemed mostly disinterested much of the week, with most of the trade occurring on Thursday. Light to moderate volumes of cattle traded in the South at $108, steady with last week. The North saw moderate trade with softer bids, mostly $105 to $108 live, and $165 to $168 dressed. Heavy cattle continue to be an issue in the North. Many feeders have cattle priced at $110, but packer needs appear to be met through the holidays.
February cattle futures rose 40 cents to $114.85 on Friday, capping a gain of $1.60 for the week. March feeders were down 30 cents on Friday to close at $142.30, paring the weekly gain to $1.75.
Weekly cattle slaughter was estimated at 659,000 head, compared to 668,373 last year. The total year-to-date was 31.288 million, down 3.3% from last year.
Choice boxed beef prices were lower on Friday at $208.63 per cwt., down $5.25 for the week. Select beef traded at $194.27 per cwt., down $1.44 for the week. The Choice cutout has declined more than $30 per cwt. over the past two weeks.
USDA's Cattle on Feed report fell in line with the trade's anticipation. On feed numbers were up 5,000 head to 12.036 million. Placements in November totaled 1.91 million head, a decline of 8.9% from the same month in 2019. Marketings totaled 1.782 in November, a decline of 1.8% from November 2019.
During November, placements of cattle and calves weighing less than 600 pounds were 520,000 head, 600-699 pounds were 460,000 head, 700-799 pounds were 400,000 head, 800-899 pounds were 306,000 head, 900-999 pounds were 130,000 head, and 1,000 pounds and greater were 90,000 head.
Steers and heifers sold at auction steady to $3 higher for the week. Auction receipts totaled 237,200 head, compared to 354,700 last week and 223,000 last year.
The Agricultural Marketing Service (AMS), through its Livestock, Poultry and Grain Market News Division (LPGMN), announced it will change the publication date of its weekly National Feeder and Stocker Cattle Summary from Friday to Monday beginning in January. Currently the report utilizes auction sales from Friday through Thursday. The new publication date will capture additional sales that occur on Friday and Saturdays, utilizing sales data from Sunday to Saturday, to capture a true weekly average price for feeder cattle.