Ask the Quality Silage Experts: Winter Feeding Rates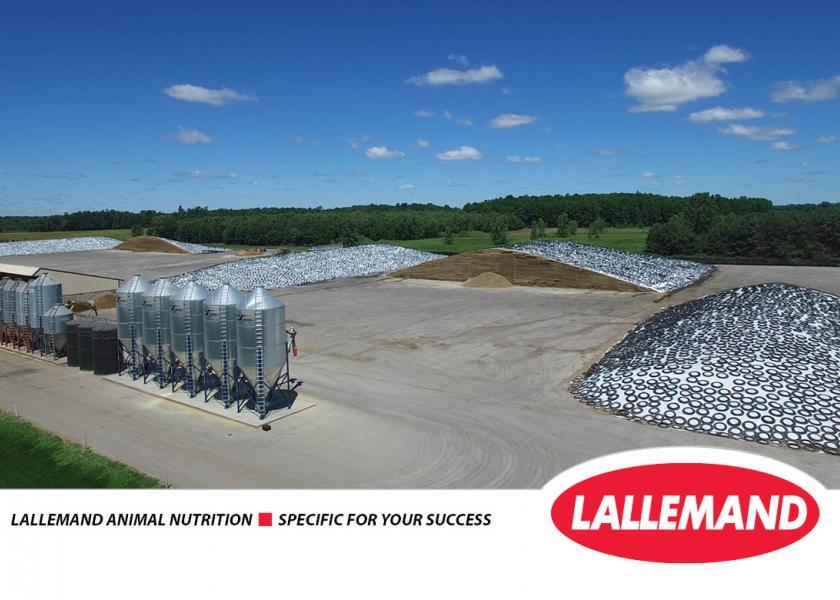 Q. Should I change my silage feeding rate during winter?
A. When feedout begins, silage is once more exposed to oxygen. This can reignite spoilage organisms and cause losses.
The feedout removal rate of silage from the silo is comparable to a race against time, so air cannot penetrate as quick into the silage mass. Fast removal rates decrease aerobic spoilage and reduce losses. As a general rule, it is recommended to remove 6 inches per day of silage from the entire silo face; however, this rate could be lower for stable silages during the winter.
Producers can take action to reduce spoilage losses at harvest by adding a proven silage inoculant containing Lactobacillus buchneri NCIMB 40788, which reduces the growth of yeasts, the initiators of spoilage. In fact, L. buchneri NCIMB 40788 applied at 400,000 CFU per gram of silage or 600,000 CFU per gram of high-moisture corn (HMC) has been uniquely reviewed by the FDA and allowed to claim improved aerobic stability.
Spoilage may occur even if your feeding rate is on target. If you see any signs of spoilage, avoid the temptation to feed the affected silage — even in small amounts. Feeding even small amounts of spoiled silage can lead to reproduction and respiratory problems, herd health issues, reduced feed intake and decreased production.
For additional silage tips, visit www.qualitysilage.com.
Sponsored by Lallemand Animal Nutrition