Hulett: Cattle Market Holds Steady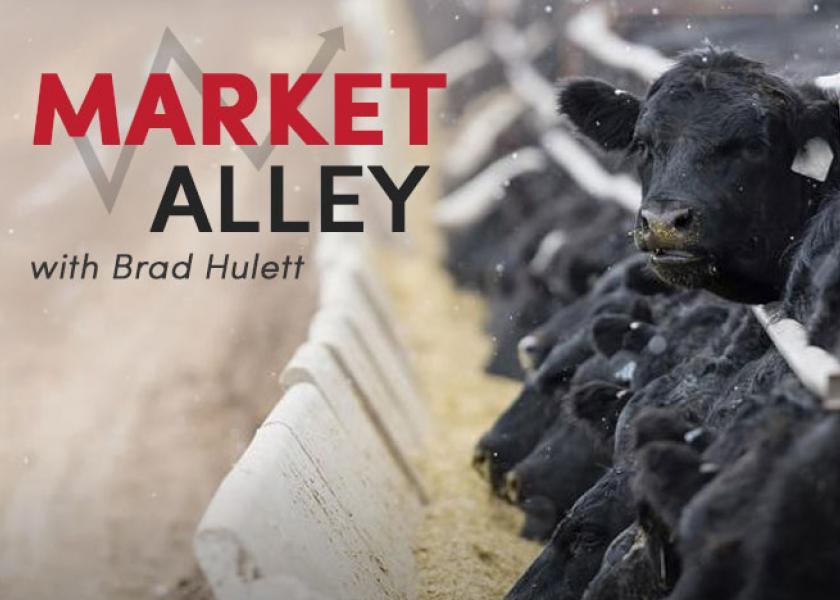 Producers in the South were able to keep their market steady at $112.  This appeared to be a challenge on Monday as the board had a large sell off.  As the week progressed the board made gains to gain back all it had lost.  The steady mark was also surprising due to the lack of participation in the market from packers.
The feeders in the North saw much of the same.  The cash market ranged from $107-$112 with most of the trade toward the higher end.  The dressed market was from $175-$180. 
Packer participation will be key in the upcoming weeks to determine if the price will hold.  Packers have been buying cattle for several weeks out, which is not behavior that would suggest packers feel that the market is going to be softer. 
Tuesday kicked off a new era at CBP.  We were able to host our first Texas cattle pool auction.  This auction consists of multiple producers putting cattle into a pool that packers have the ability to purchase in a silent auction.  All cattle in the pool consist of grid quality cattle and will sell every week.  This should be a step in helping establish more negotiated trade in a market that is starved for transparency and market information.
Brad Hulett is Director, Customer Development & Regional Manager, Kansas, at Consolidated Beef Producers , Inc.