7-Session Feedlot Short Course Kicks Off July 16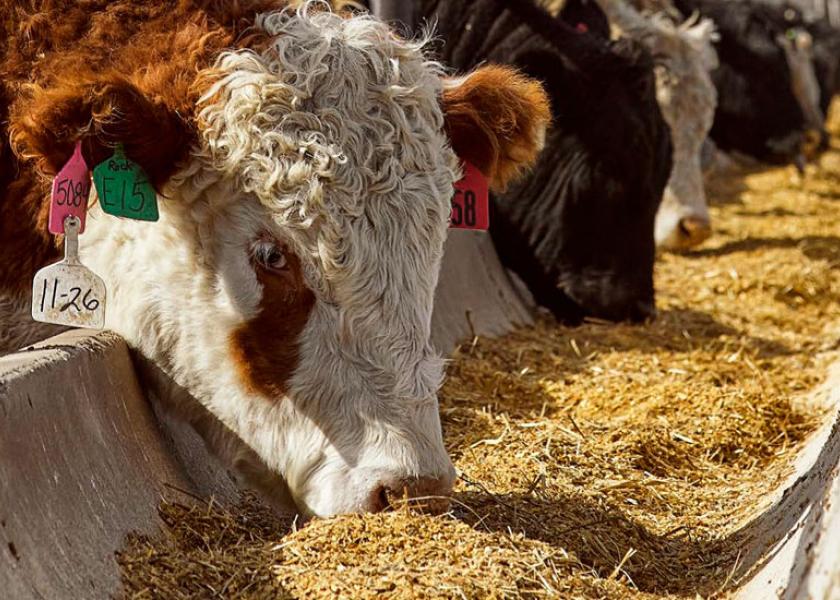 There are roughly 14.37 million head of cattle fed out annually in the U.S., and all of them need good veterinary care. If cattle on feed comprise the bulk of your business—or you are looking at working with one or more of the 30,320 U.S. feedlots in the near term—consider the upcoming Feedlot Short Course that South Dakota State University (SDSU) Extension is hosting, starting July 16.
Topics for the seven-week course, which will be held virtually, will range from cattle health at the starting phase, growth-promoting implant strategies and facility management to bunk management, feed mixing and delivery, says Warren Rusche, SDSU Extension beef feedlot management associate.
"All of the topics we're addressing intersect with cow health, performance and economics," Rusche says. "The program ties together all the things that affect feedlot cattle and profitability in way that the veterinarian will be able to use the information in their practice or help answer questions from their clients."
Rusche notes that the overwhelming majority of calf crops end up in a feedlot, unless the animals are used as replacement females. "So having a better understanding of this portion of the cattle industry is going to be useful if for no other purpose than we can do a better job of preparing cattle to enter the feedlot," he says.
Registration for the course is $25 and allows access to all of the sessions plus access to the recordings of them.
"We know not everyone can carve out 45 minutes to an hour during the day, so if participating in our live presentations doesn't work out the recordings can be viewed on your own schedule," he says.
The program is scheduled to run each Thursday from July 16 through August 27, at 12:30 p.m. CDT. Anyone in the beef industry is welcome to participate.
Each session will run for one hour with an opportunity for attendees to ask questions.
Schedule:
•    July 16:    Bunk Management – Warren Rusche, SDSU Extension Beef Feedlot Management Associate
•    July 23:    Facility Management – Open Yards and Confinement, Erik Loe, Midwest PMS
•    July 30:    Backgrounding Systems to Add Value to Cattle and Crops – Alfredo DiCostanzo, University of Minn Professor Beef Cattle Nutrition & Mgt
•    Aug. 6:     Cattle Feeding Risk Management – Matt Diersen, SDSU Extension Risk/Business Management Specialist and Professor
•    August 13: Growth Enhancing Technologies – Zach Smith, SDSU Assistant Professor
•    August 20: Feedlot Cattle Health Strategies – Russ Daly, SDSU Extension Veterinarian, State Public Health Veterinarian and Professor
•    August 27: 2020 Feed and Cattle Outlook/Program Wrap-up – Panel Discussion
To register, go to https://extension.sdstate.edu/event/2020-virtual-feedlot-shortcourse. For more information, contact Warren Rusche, SDSU Extension Beef Feedlot Management Associate, at warren.rusche@sdstate.edu or 605.688.5452.