Think Twice: Fake Meat's Threat to the U.S. Meat Industry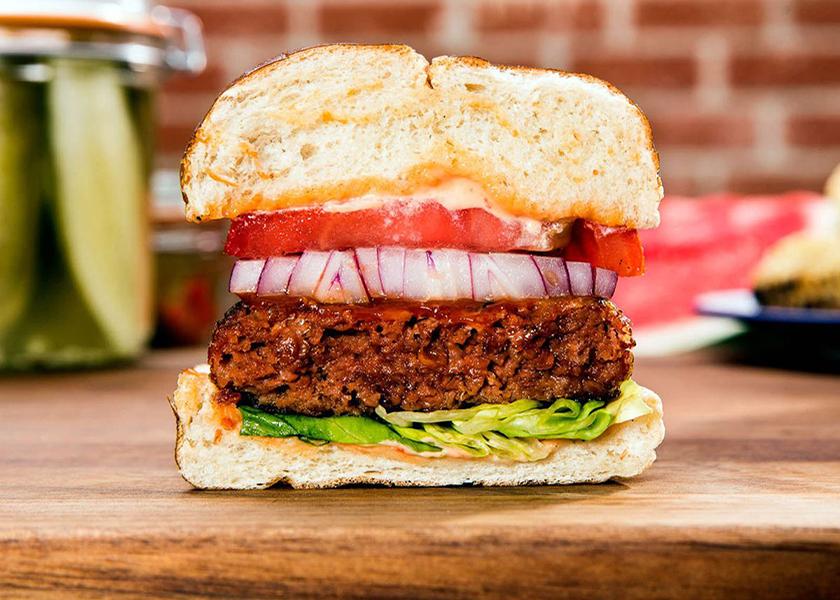 By Dennis DiPietre and Lance Mulberry
We know that few producers in the U.S. even want to consider the fact that alternative proteins (aka "fake meat") are a threat to their business in the foreseeable future. We want to try to change your mind on that.  
Unlike previous attempts to produce similar products which were primarily focused on accommodating religious restrictions or the extreme tail of the distribution of vegan consumers, this reemergence is big league and global. It arose out of a perceived need to dramatically reduce greenhouse gases and the first breakthroughs were essentially aimed at taking down the cattle industry. The belief was once total demand for beef was eroded by only 10%, the beef industry would tip into a death spiral and be gone in five years.
Admittedly, those first companies did a lot of things right. They brought together sophisticated food engineering and food science leaders, along with chefs, to produce a product that essentially could not be distinguished from the real thing. Precedent for this is with the so-called "nut milks" which have now displaced about 10% of the U.S. demand for cow's milk. There have been a lot of competitors for the share milk had back in the day – even the megatrend shift to bottled water cut milk demand. Squeezing almonds, oats and other similar commodities and combining the crush with lots of water has produced a favorite among health-conscious people who do everything from making smoothies at home to buying non-dairy yogurt and desserts ("fake ice cream"). 
The first firms to market reasonable beef substitutes grabbed market share quickly by distributing through fast food chains. Apparently, the basic techniques for creating these products are well known and now many meat industry mega-firms are investing in their own product lines and see this as a growing share of future demand. For example, Tyson Food's product line is "Raised & Rooted." A transition product of one-half beef and one-half alternative protein was recently withdrawn from the market, but the commitment remains.
The Global Race is On
It seems likely the products will quickly find a home first where beef and pork crumbles are used. This is a huge world-wide market and much of it has the characteristic of enclosing meat crumbles in some form of bread, dumpling or wrap. For instance, tacos, empanadas, spring rolls, pierogis (Poland), panzerotti (Italy), moon pies (China), pot stickers (Asia), stuffed dumplings (UK, Eastern Europe), pizza toppings, maid-rites (sloppy joes for everyone outside of Iowa), and you get the picture. 
Exploiting this same transition/introduction strategy, the first big launch of a pork sausage substitute has hit the market and avoids a direct comparison with pork since most sausage is heavily spiced with black pepper, sage and other aromatics and the grind avoids whole muscle comparison.   
The largest gains in market share will likely begin in Asia where meat-producing resources are limiting and big gains in climate change mitigation and pollution control yield huge societal gains. Struggles to repopulate and control African swine fever also provide a strategic window. 
The biggest challenges raised so far are about its highly processed character and high fat content. Seems to suggest the main hurdle is not so much convincing people that it is like beef or pork, but rather, that it is food.

This column represents the view of Dennis DiPietre and Lance Mulberry. It does not represent the viewpoint of Farm Journal's PORK.
    
More from Farm Journal's PORK:
Pork Signals: 4 Indicators Profitability May Be Coming
Focus on Optimal Capital Structure or Face the Moment of Truth
5 Unwritten Rules to Help You Hang On Until Profitability Returns