Worrying about Fake Meat is a Waste of Valuable Energy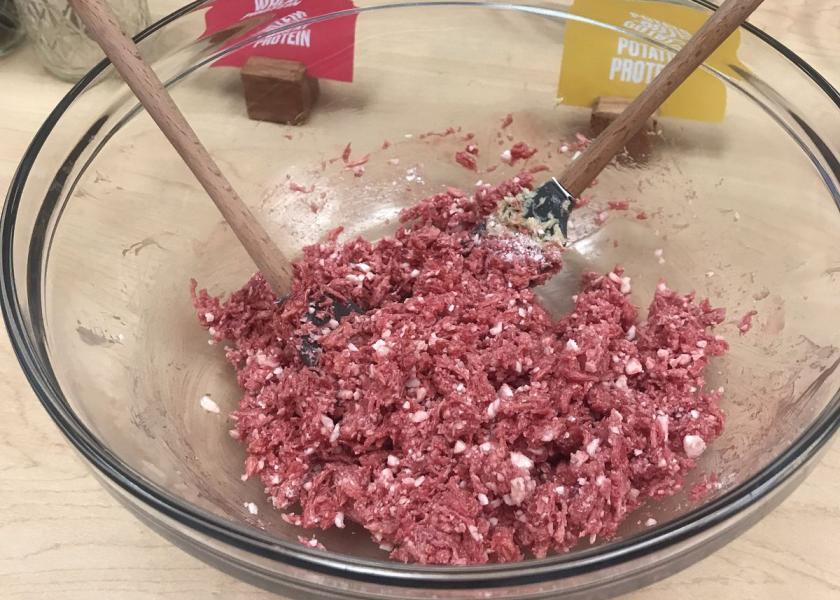 As we often find out after the fact, energies dedicated to react and repel tactics tend to be wasted. Consumers will ultimately drive demand for any product. Therefore, energies focused on giving them reasons to choose your product over alternative options is the wiser investment. With that said, what is the path we must undertake to keep beef as the sacred bell-cow of available proteins? Where do we go from here?  
I'd like to drop some podcast philosophy on you that recently impacted me while chasing more of those white lines criss-crossing the country. Our customers, the global protein consumer, will be far better served and leveraged into our success if we approach the improvement of our product like a flowing stream over that of a stagnant pool. I believe that statement nails our solution to the "fake meat" issue. It is as simple as continuing to learn and stay on the forefront of customer-centric knowledge about future expectations and needs. We can take the protectionist approach of react and repel, or we can out hustle the competition by truly knowing our customers. 
Continued pressure on improving average quality grade so consumers have access to more upper two-thirds Choice and Prime product is obvious. However, I'm referring to improvements beyond just grade. Look at the growth in demand for products viewed by consumers to be more wholesome and "natural," as well as products that promote environmentally friendly practices. Perhaps examination of additional opportunities to enhance consumer appeal exists on these fronts. Can we make the overall nutritional value of beef even higher so taste, health and stewardship are matched in their overall level of product appeal? 
Consider this: can we naturally enrich beef with nutrients it doesn't traditionally offer? Science says yes. This might be one example of the kind of "out-of-the-box" approach our industry must seek. Imagine the health-conscious consumers that must supplement their daily nutrient requirements for Omega-3 fatty acids with a pill, that could now achieve the same results by eating a hamburger or a steak? And, our industry can facilitate this with simple, but effective, adaptations to feeding protocols long before the animal is harvested. Whereas, fake meat can only achieve a similar result through undesirable laboratory enhancements. 
Check out what companies such as NBO3 Technologies LLC and institutions such as Kansas State University are doing in these spaces to naturally make our products more desirable and appealing to all consumers. The traditional beef lover, the health junky/athlete, the "soccer mom" and the environmentally conscience consumer can each access the attributes they desire in one product that was safely grown while increasing resource sustainability. This is the type of game changer our industry needs and can achieve. Let's be that fresh, flowing stream and leave the stress of stagnation to the fake meat maestros. 
Jared Wareham is general manager of Top Dollar Angus, the industry leader for genetic certification of top-end Angus and Red Angus feeder cattle, bred heifers and seedstock.