Video: Escaped Longhorn Roped Inside Building In Colorado Springs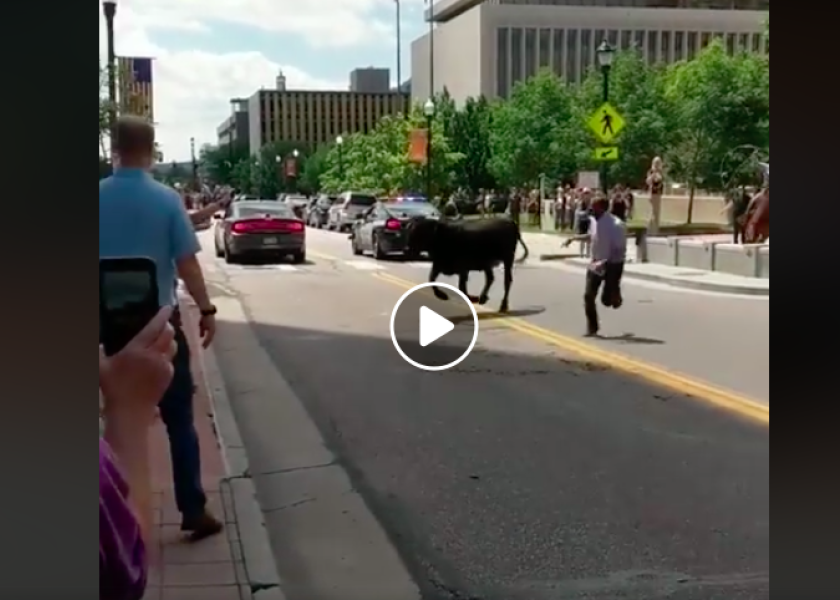 The annual Ride for the Brand cattle drive through downtown Colorado Springs took an exciting twist last week when a longhorn cow broke off from the herd and entered the Plaza of the Rockies building. 
The cow, which had to twist her head to fit her horns through the automatic door, was pursued inside by a cowboy on a horse. At some point inside, the cowboy lassoed the cow and moved her back outside. 
Bystanders can be seen scampering out of the way of the jackpot, but the cow was returned to the drive with no one injured.
Amber Keller works in the downtown area and was able to capture video of the animal on the loose on her cellphone.
WATCH: A longhorn steer got loose in Colorado Springs on Friday as it was being led through downtown for a cattle drive event. The steer ran through a building before being lassoed by cowboys. No injuries were reported. pic.twitter.com/fYKgtaKyAX — KCTV5 News (@KCTV5) August 5, 2019