Ty Lawrence Pushes Beef Quality to the Limit
If you've ever eaten a really great steak and wished you could clone the steer that produced it, Ty Lawrence is one step ahead. 
Lawrence, the director of the West Texas A&M University (WTAMU)Meat Laboratory and the Beef Carcass Research Center, conducts research, teaches meat science and animal science courses and supervises the university's meat judging teams. Lawrence grew up on a Texas cow-calf operation and earned his bachelor's and master's degrees from WTAMU before completing his doctorate at Kansas State University. He's been on the faculty at WTAMU since 2004. 
Among several research projects focused on improving the yield and quality of red meat products, Lawrence and a team of university and industry leaders are exploring the potential for cloning animals for meat quality. Specifically, using DNA from post-mortem muscle cells to reproduce a rare and valuable carcass phenotype—cattle that grade USDA Prime and Yield Grade 1.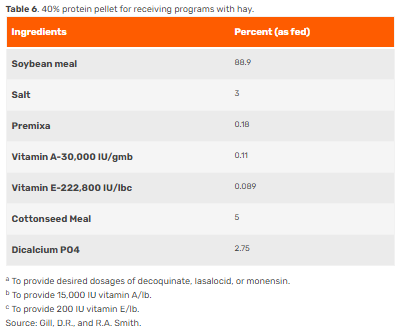 The team's "Prime One" project uses cloning and crossbreeding to reproduce that rare combination of traits. Marbling and meat yield are antagonistic traits. Cattle with the genetic potential to produce sufficient marbling to grade USDA Prime also typically produce carcasses that rate at Yield Grade 3, 4 or 5, due to excess outside fat and small ribeye area. Likewise, carcasses that are Yield Grade 1 most commonly grade Select. Carcasses that grade Prime and Yield Grade 1 represent about 0.03% of total fed-cattle slaughter, Lawrence says. 
So WTAMU set out to evaluate whether cloning could serve as a tool for improving marbling and yield simultaneously. "Can we produce taste fat without waste fat" they asked. They searched for the elusive beasts, and found a Prime, Yield Grade 1 steer carcass in a packing plant. They collected tissue samples and then worked with biotech company Viagen to produce a clone. 
This type of cloning involves removing the cell nucleus, containing the DNA, from a donor-animal's somatic cell, such as a muscle cell. Scientists then implant the genetic material into an oocyte or egg cell, from which they have removed the original DNA. 
Once the oocyte begins to develop into an embryo, they transplant it into a recipient cow, similar to conventional in-vitro fertilization and embryo transfer (IVF-ET) systems.
The resulting clone calf is essentially a genetic twin to the original donor, just born at a later time. 
The WTAMU team produced their first cloned calf, an Angus-based bull calf they named Alpha, in 2012. In addition to uncommon carcass traits, the original steer rated high for production traits such as feed efficiency. 
Around the same time, the team produced three cloned heifer calves, named Gamma 1,Gamma 2 and Gamma 3, from Prime, Yield Grade 1 carcasses. 
Once those calves matured, the team crossed Alpha with the three Gamma heifers using conventional IVF-ET processes, ultimately producing 13 calves. Of those calves, the group raised and finished seven steers, slaughtering them at an endpoint of 0.5" of backfat, as measured with ultrasound. Weighing an average 1,225 lb. at slaughter, one of the seven steers graded USDA Prime, three graded high Choice and three graded middle Choice. Overall the group rated 45% better than average for marbling, had 18% larger ribeye area and were 28% better than average for Yield Grade. All were either Yield Grade 1 or 2.
The research team is running additional tests, including a comparison of the cloned Alpha bull with top bulls from the Angus, Charolais and Simmental breeds.
Using conventional AI, they're mating the bulls to commercial cows and collecting data on multiple generations of calves raised in a commercial setting. They recently slaughtered the first groups of finished offspring, and the Alpha-sired calves ranked either first or second in every category and produced the highest value per cwt at slaughter. 
The group also has begun evaluating progeny of Alpha/Gamma 1, the first male calf from the Alpha and Gamma matings and the first bull from two carcass-clone parents. 
Cloning probably never will become a common breeding technique due to technical challenges and expense. The technology could, however, help the industry by propagating the genetic potential of the very best cattle, even if those cattle are neutered or even slaughtered before anyone recognizes that potential.
Lawrence and the WTAMU team also have engaged in trials exploring opportunities for adding value to Jersey steers in beef production. Trends in cheese demand have pushed some dairies in Texas and elsewhere to add more Jersey cows to their milking herds. Their steer calves have outstanding marbling potential, but are slow growing, inefficient and produce lightweight carcasses with poor muscle to bone ratios. Using aggressive implant programs or niche marketing, the team hopes to find opportunities for cattle feeders to finish Jersey steers profitably, while also producing a carcass acceptable to packers. 
Among other beef-quality research at WTAMU, Lawrence and his team study the impacts of liver abscesses in fed cattle. With beef liver prices depressed at around $3 at the packer level, liver condemnations due to abscesses represent a relatively minor economic problem. But, Lawrence says, the real economic cost of liver abscesses in feedyard cattle runs much higher due to significant reductions in feed intake, feed efficiency, daily gains and finished weights and increased carcass trim. 
Management factors most associated with liver abscesses include rations high in fermentable starch, aggressive grain processing and limited roughage in the ration. These factors can lead to reductions in rumen pH, rumenitis and lactic acidosis. Damage to the rumen wall allows bacteria to penetrate and infect the liver. 
Among cattle types at slaughter, abscesses are least common in culled range cows, more common in fed steers and heifers and most common in fed Holstein steers. 
As a multi-factorial condition, we'll probably never see a single "silver bullet" for preventing liver abscesses or replacing the use of ionophores in feedyard rations. Research suggests an association between certain genomic markers and abscess risk, indicating genetic selection could someday help reduce the incidence. Increased focus on rumen health will likely help reduce abscess incidence.