Top 6 Cattle Management Articles from Glenn Selk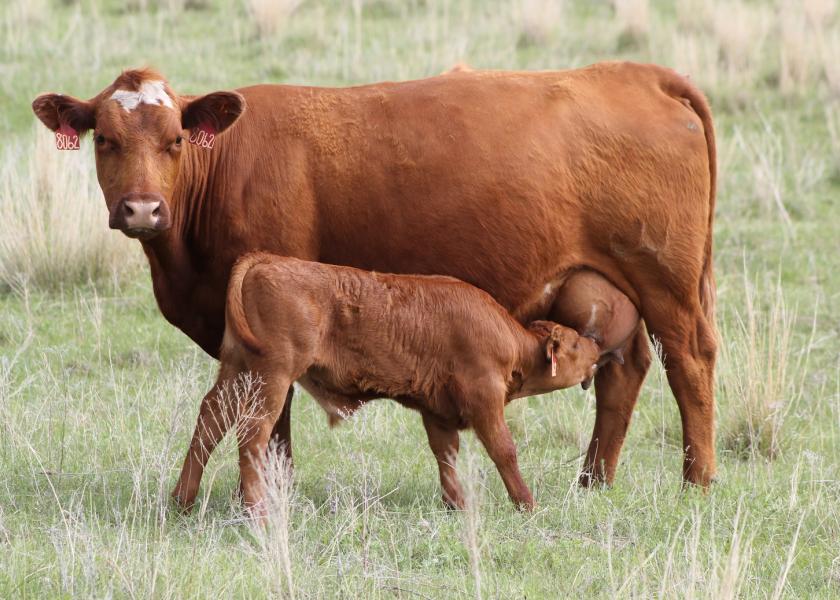 How Much Hay Will A Cow Consume?
Estimating forage usage by cows is an important part of the task of calculating winter feed needs.  Hay or standing forage intake must be estimated in order to make the calculations.  Forage quality will be a determining factor in the amount of forage consumed.  Higher quality forages contain larger concentrations of important nutrients so animals consuming these forages should be more likely to meet their nutrient needs from the forages.  Also cows can consume a larger quantity of higher quality forages.
Time To Begin Early-Evening Feeding of Spring Calving Cows
Each year in December is time for a reminder to change the feeding schedule for part, if not all of the spring-calving cow herd.
It is generally accepted that adequate supervision at calving has a significant impact on reducing calf mortality.  Saving every calf is always important to the bottom line, but takes on additional urgency when profit margins are narrow.  On most ranching operations, supervision of the first calf heifers will be best accomplished in daylight hours and the poorest observation takes place in the middle of the night. 
Proper Cow Culling Is Important To Your Business
Cull cows represent approximately 20% of the gross income of any commercial cow operation. Cull beef cows represent 10% of the beef that is consumed in the United States. Therefore, ranchers should make certain that cow culling is done properly and profitably. Selling cull cows when they will return the most income to the rancher requires knowledge about cull cow health and body condition. Proper cow culling will reduce the chance that a cow carcass is condemned at the packing plant and becomes a money drain for the entire beef industry.
Changing the Calving Season: Different Answers to the Same Question
The onslaught of a wet, cold winter, several blizzards, and unbelievable flooding has caused some Midwest cattle producers to re-examine the timing of future calving seasons. There will be popular press and social media articles suggesting that calving seasons need to be moved to late spring and early summer.  For those regions of the country prone to late winter, spring snowstorms and blizzards, moving the calving season out of these stressful weather events makes sense. 
Glenn Selk: The Impact of Dressing Percent on Cull Cow Marketing
October is often the month of calf weaning and cow culling (for spring calving herds).  Cull cows represent about 20% of the gross income in commercial cow calf operations.  Understanding the major factors impacting cull cow prices is important to the bottom line.   Remember cull cows that are destined to go to the packing house are graded by their fleshiness. 
In the USDA Market News reports cull cows are reported in four grades.  The fattest cows are called "Breakers".  Moderately fleshed cows are "Boners" or "boning utility".  Thin cows are called "Leans" or "Lights", depending upon the weight of the cow.  There will be price differences among these four grades. 
Breeding Cows And Heifers On Wheat Pasture
Southern plains producers with cow calf operations may be looking to wheat pasture this winter as much of the winter feed supply.  Some producers may have questions about the utilization of wheat pasture for growing replacement heifers or cows before, during, and after the spring breeding season.  Anecdotal reports of unsatisfactory breeding performance have surfaced when replacement heifers have been exposed to bulls or AI while grazing wheat forages.  Therefore, an Oklahoma State University study was conducted to compare reproductive performance of heifers grazing wheat pasture before, and during breeding, with heifers grazing wheat pasture until approximately 3 weeks before breeding. 
Related articles: