Solving Cattle's High Supply a 'Tough Task'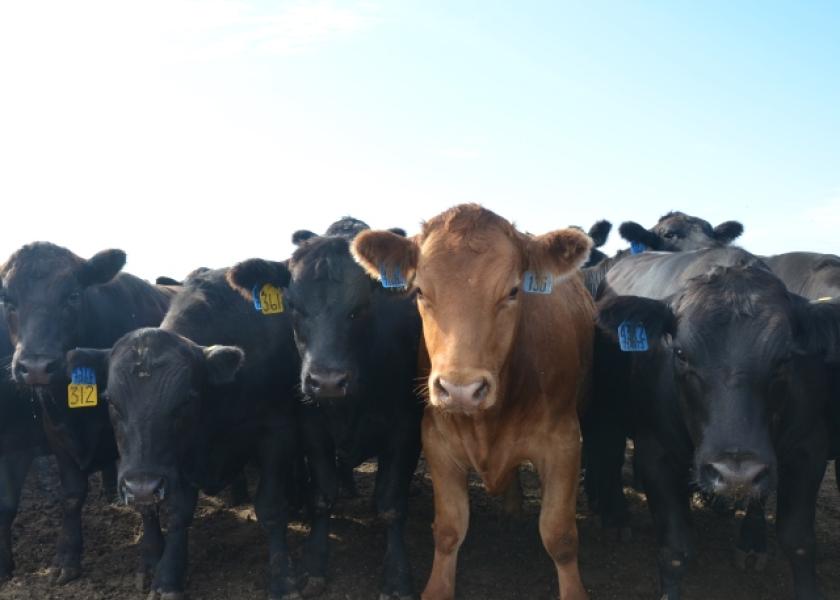 In the cattle markets this week, Tim Hackbarth of Zaner Ag Hedge gives his impression of the immediate outlook. Near-term markets are still bearish with cash prices still slipping, trading 102 in Texas and Kansas this week, he says.
"Boxes are still weak – not supportive with all the huge placements and marketings numbers we've seen on the recent Cattle on Feed reports," he says. "There are still some heavyweights out there, adding to an already ample near-term supply, yet another bearish sentiment."
Hackbarth went on to say, "The market absorbing all of this other meat in the pipeline is going to be a tough task. Given that there is so much cheap pork and chicken out there, there remains some sticker shock at the retail level versus beef, and quite honestly, the prices haven't been lowered enough."
December Live Cattle Futures on the CME were up slightly, hiting a high of 103.675, but prices have steadily declined over the past few weeks.
"There is some talk of supply tightening in the not too-distant-future, helping to sustain a rally, which is a good point, but we just aren't there yet", Hackbarth says. "As I mentioned previously, the 600,000 weekly kills will help the market get there, but in the near-term still appears bearish because of a more-than-ample supply."