Election Guide: What The Election Means for Farmers and Ranchers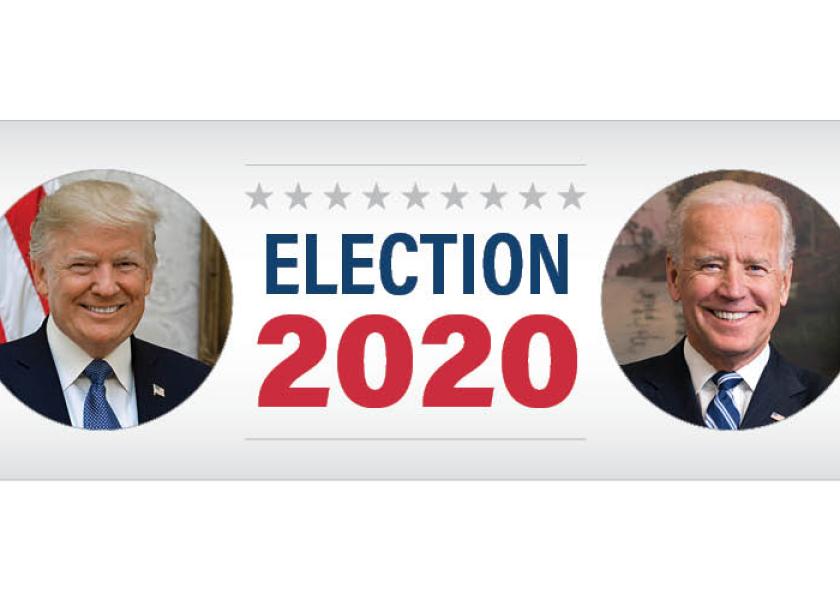 ---
All Eyes on Georgia
AgriTalk host Chip Flory, newsman Davis Michaelsen, Farm Journal news director John Herath, Pro Farmer policy analyst Jim Wiesemeyer, and Farm CPA Paul Neiffer discuss the presidential and senate runoff races and run through the list of potential Secretary of Agriculture candidates.
 
---
Signal to Noise: Post Election Analysis
In this week's DC Signal to Noise Podcast, Pro Farmers's Jim Wiesemeyer and John Herath of Farm Journal look at the key outcomes of the Nov. 3 election and how the election will impact agriculture. The analysis includes a look at who might fill key ag positions in a new administration and new Congress and the outlook for coronavirus aid in a lame duck session.
---

What a Biden Administration Ag Policy Might Look Like
Delaware secretary of agriculture Michael Scuse joins Chip Flory on AgriTalk to provide some insight into what a Biden administration ag policy might look like, including carbon sequestration and climate change. Listen here: 
---
Who Will Biden Tap for Secretary of Agriculture? 
Pro Farmer's Jim Wiesemeyer offers insights on AgDay. 
---

Does a split Congress reduce the chance of wholesale changes in tax policy?
AgriTalk's Chip Flory discusses the future with Farm CPA Paul Neiffer. 
---
Election 2020: Who Should Ag Choose?

Read commentaries from former USDA Secretary Tom Vilsack; Sid Miller, Texas Department of Agriculture; and from farmers on both sides. Check them out here. 
 
---
After the Election: What's Next for U.S. Agriculture?
Join Chip Flory, host of "AgriTalk," as he leads a panel of farmers and ranchers in a discussion about the Nov. 3 election and its impact on U.S. agriculture.
---
Farm Journal Pulse Poll
In Campaign Home Stretch, Trump Holds Lock on Farm Vote. Read the complete analysis here.