A Shift in State Checkoff Oversight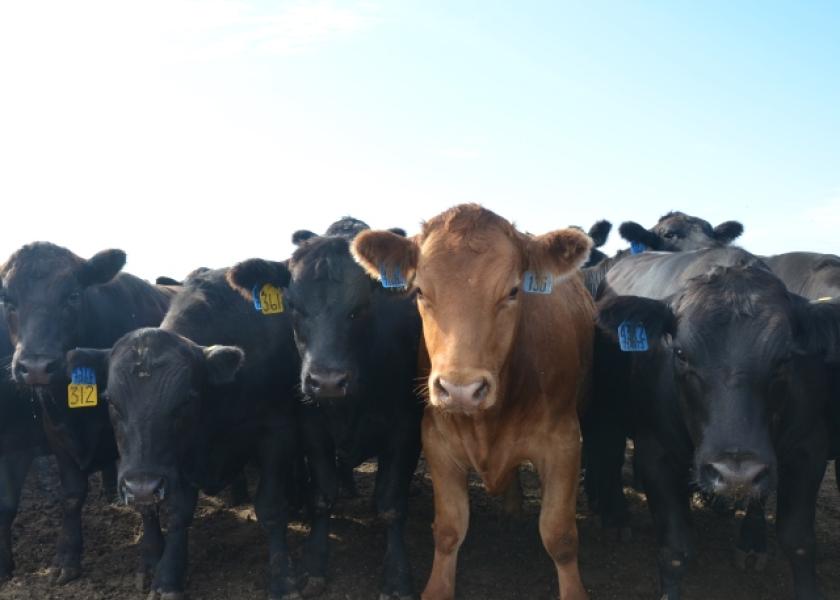 Could Montana Beef Council be a template for other state checkoff programs?
What are the consequences when a state checkoff organization cedes authority to USDA? The text of a new agreement established at the tail-end of 2016 erases boundaries and could carry implications for the entire U.S. commodity checkoff system.

On Dec. 22, 2016, a Memorandum of Understanding (MOU) became effective between the Montana Beef Council (MBC) and the USDA-Agricultural Marketing Service (AMS), allowing AMS oversight of MBC's use of checkoff funds from the standard $1 per head assessment. 

"Since this is tied to pending litigation, we cannot comment at this time," AMS officials say.

Could the MOU serve as a blueprint for other state-federal relations in the checkoff system? "This MOU is a historic shift and change in perception from the current federal-state relationship between a state beef council and AMS," says Harrison Pittman, director of the National Agricultural Law Center in Fayetteville, Ark. "Historically, state programs have maintained a level of autonomy in terms of the half of the assessment that stayed in the state." 
Why would MBC hand over authority to AMS? MBC is locked in a Montana federal district court battle with the Ranchers-Cattlemen Action Legal Fund (R-CALF). Pared down, R-CALF claims the $1 per head assessment is used to subsidize MBC, which they say is a private entity because it lacks sufficient federal oversight and therefore is a violation of free speech and the First Amendment. On Dec. 12, Magistrate Judge John Johnston recommended the district court deny USDA's motion to dismiss and grant R-CALF's preliminary injunction. Johnston said R-CALF has standing to pursue its claims in court, although the recommendation is subject to more review.

"We view the MOU as an eleventh hour attempt to persuade the court not to grant a preliminary injunction. The MBC appears to be surrendering its authority to the federal government; rendering their own board members irrelevant and handing the government absolute control over all operations," says Bill Bullard, CEO of R-CALF.

Echoing AMS, MBC officials declined to comment on the MOU, referencing ongoing litigation.
The MOU details direct AMS control of MBC on matters many state programs don't worry about now, Pittman says. For example, the MOU details MBC must submit an annual budget for approval. Plans, proposals, contracts and agreements "shall become effective only upon AMS' approval." The MOU also allows third parties to be audited by USDA or "agents of the Beef Promotion Operating 
Committee or the Beef Board." It also provides directions for the decertification of MBC and mutual termination of the contract.

Citing active litigation, the Beef Board declined to comment.

By weight of the text, if MBC fails to follow the MOU, AMS is allowed to "direct the Beef Board to decertify MBC as a QSBC [Qualified State Beef Council]." The MOU also requires mutual termination for either party to exit the agreement. 

Pittman believes the MOU is exportable to other state councils and could fundamentally alter the federal-state partnership of checkoff programs. "The MOU subjects entities such as land-grant universities to audit at will by the USDA or CBB [Cattlemen's Beef Board], and that's stunning," Pittman notes. 

Brianna Schroeder, an attorney with Janzen Agricultural Law, in Indianapolis, says the MOU is a "warning shot" to commodity groups. "The MOU provides a template that any federal group could use to take more control from states. Whether this is good or bad is up to the reader," she notes. "The feds can use this as a means to take control over budgets and messages from state boards that receive checkoff funds."
Schroeder advises producers to stay in contact with state checkoffs and ask questions. "There is no legal reason this lawsuit or MOU can't be replicated in your state," she says. "Don't think because it's in Montana it can't happen in Indiana."

State councils that applaud the MOU might be clapping with one hand. After all, what the government gets, it tends to keep. "One thing is quite clear: In Montana, AMS is now in direct control, at least at the moment," he says. "What about other states?"
To read the Memorandum of Understanding and learn more about how it changes USDA oversight, visit www.FarmJournal.com/MOU