Dr. Charles McPeake Passes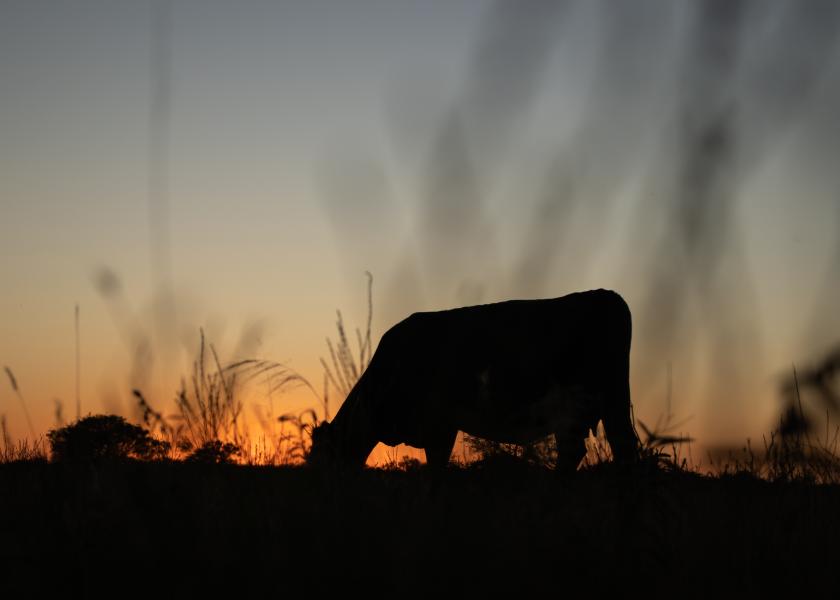 Charles Arthur McPeake, 75, former University of Georgia animal science department head, passed away peacefully surrounded by family on December 18, 2020, after a long and courageous battle with cancer. He was one of five children born in Lexington, Tennessee on October 12, 1945, to the late Chester Arthur and Audia Hayes McPeake.
Charles received a B.S. degree at the University of Tennessee at Martin in 1968. He worked four years with the University of Tennessee Cooperative Extension Service as a county extension agent in Giles County, Tennessee, before continuing his education. He completed a M.S. degree in Animal Science at the University of Tennessee at Knoxville in 1974, and moved to Michigan State University where he earned a Ph.D. in Animal Breeding and Genetics in 1977.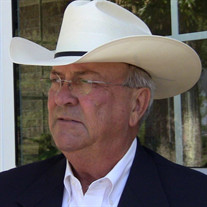 Dr. Charles McPeake
Dr. McPeake's first job was at South Dakota State University. While there he was charged with providing guidance and technical assistance to the South Dakota Livestock Production Records Association and served as its executive director. In 1980, the family moved to Oklahoma State University where Dr. McPeake assumed the role of Extension Beef Cattle Breeding Specialist and managed Oklahoma Beef, Inc. In 1990, Dr. McPeake moved to the University of Georgia as Professor and Head, Extension Animal Science Department. In 1992, he became Extension Leader and assumed responsibilities for Dairy Science and Veterinary Medicine in addition to Extension Animal Science. In 1997, he became Coordinator of Extension programs for the College of Agriculture-Natural Resources and Family and Consumer Sciences. While at UGA, Dr. McPeake led the development of Extension educational programs for beef producers that are still relevant today. Dr. McPeake retired from the University of Georgia in 2005.
Dr. McPeake was awarded the Continuing Service Award in 1993 and the Pioneer Award in 2020 from the Beef Improvement Federation and is the newest member of the Georgia Angus Association Hall of Fame. He was a member of the American Society of Animal Science; Gamma Sigma Delta; American Registry of Professional Animal Scientists, Alpha Gamma Rho Fraternity; cattlemen's organizations on the local, state and national level and the American Quarter Horse Association. He actively served on numerous committees within many of these organizations. In addition, he is a 40-year plus member of the A.F. & A.M. Masonic Lodge of Rapid City, South Dakota.
Survivors include his devoted wife of 48 years Sandra Harrison McPeake along with their two children Andrea Beth McPeake Overholser (Darren) of Woodstock, GA, and Charles Andrew McPeake (Julie) of Crawford, GA; four grandchildren, Naomi Grace McPeake, Aubrey Jane Overholser, Charles Aubrey McPeake and James Andrew Overholser. He is also survived by sister Arba McPeake Milam Taylor and one brother, Orbin Bell McPeake (Gail), both of Lexington,TN, brother-in-law William Gary Harrison (Patsy) of Florence, AL, along with many nephews and nieces. He was preceded in death by his parents, sister Elizabeth McPeake Coffman (Cecil) and Louise McPeake Walker (Charlie).
Charles was the greatest husband to Sandra and father to Andrea and Andrew. His wisdom via life experiences helped to shape the people they are today. Lately, his greatest joy came from watching his grandchildren get older and bigger. Charles especially liked all of their unique talents from volleyball, soccer, and cheerleading to showing goats and their newest endeavor of exhibiting cattle. Pop will always be in their hearts and minds with the rich history and life lessons he passed on.
Private graveside service was held at Lexington Cemetery in Lexington, TN, on Dec. 29, 2020. In lieu of flowers, memorial donations can be made to St. Jude Children's Research Hospital, 501 St. Jude Place, Memphis, TN 38105 or to Tuckston United Methodist Church, 4175 Lexington Road, Athens, GA 30605.