Grassley on The Spending Deal, Clean Water Act, COOL and TPP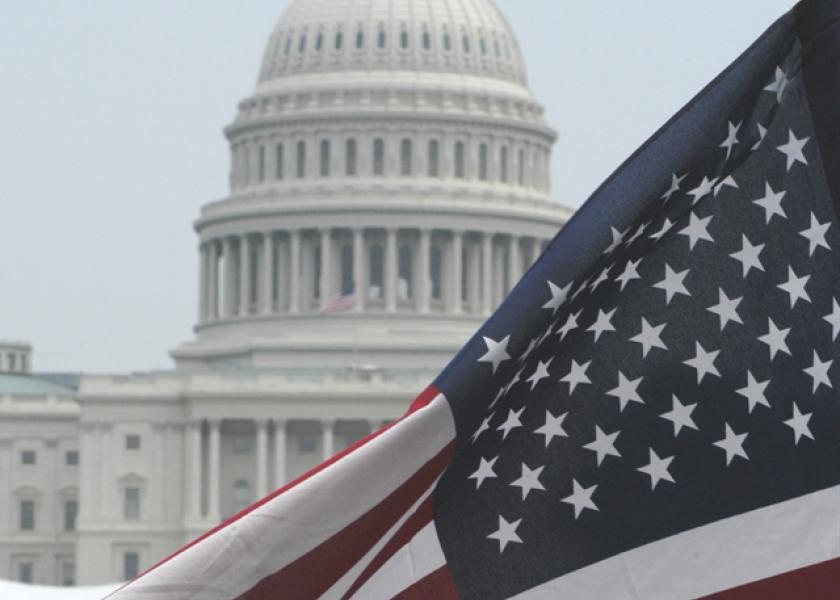 On Friday Congress was expected to pass a broad sweeping spending bill to keep the lights on at the White House next year. That didn't happen. Instead, they took an extension and will likely try passing legislation again this week. Senator Charles Grassley told "AgriTalk" host Mike Adams he thinks it will be Dec. 18 before anything gets done.  
"First of all the House hasn't filed yet, but after it's available they have to have 72 hours to read it," he says. "Looks like the Senate might not have the bill until Wednesday. They hope they get done the 18th, but could be Saturday or Sunday."
The bill will fund government spending from now until September 2016.
 Listen to the entire interview here:
Like many bills passed in the holiday 9th inning, this spending bill includes a whole host of other issues, including those top-of-mind for agriculture. Here's what Grassley had to say about the "big three."
Clean Water Act
On whether the rider that will block the implementation of the Clean Water Act will make it through the final rounds of spending bill trimming, Grassley says nobody can be sure. "There's no way I can predict that, but I hope it does," he says.  If the anti-WOTUS rider makes it into the bill, there's no way the president can't veto it without killing the entire bill and putting his personal chef's salary at risk.
"From the standpoint of the institution of government," Grassley says, "the president doesn't have item veto. He'd have to veto the entire appropriation bill, and Pelosi won't allow that to happen."
COOL
COOL has many at the Capitol worried about being sued by our snowed-in neighbors in Canada, Grassley says. He thinks the bill will include "either a repeal, or the Canadian way of doing it, voluntary labeling."
In regards to being sued by Canada, Grassley thinks a voluntary mandate would keep them from filing a lawsuit because that's how their law is written. Not everyone sees it that way.
"Some people in Washington don't want to take a chance," he says. "They are seeking outright repeal."
TPP
Movement on TPP is a few months out. "I just learned last week that the republican leader of the house has agreed that it [TPP] won't come up until after the election," Grassley says. "Maybe the best way to get it passed is through a lame duck congress," he adds.
Grassley says he's "leaning very much for" the landmark trade deal, but says until he has a chance to do some light reading and reviews all 3,000 pages of the document, he shouldn't make a statement.
Many agriculture groups are for it, according to Grassley. He says the only interest groups who won't be happy with TPP are dairy and tobacco. "Other than those two interests, agriculture has given it a good report," he says.