Improve Water Availability in Pastures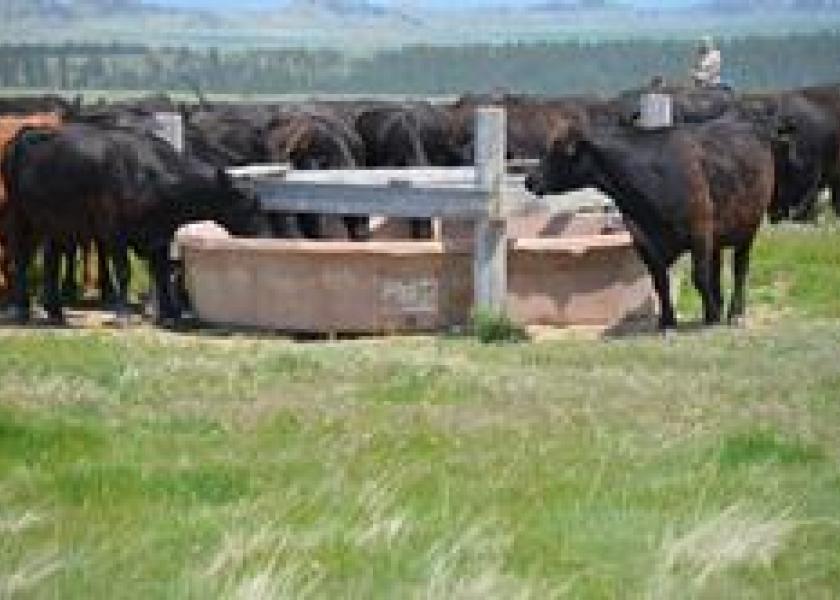 Inadequate feed and hay supplies weren't the only challenge in the widespread drought last year. Limited water was also a challenge as many ponds, streams and reservoirs dried up, leaving pastures unusable for livestock.
Water is essential for cattle health and viability, but water access and location can also improve pasture utilization and grazing management.
For Montana ranchers Robert and Annette Bold, pasture availability for livestock was limited to the water in a series of dammed- up streams. In those areas where there was water, it would dry up during the heat of summer or during drought. That left many acres of land unusable to livestock. The Bolds' ranch, started more than 30 years ago, now comprises 16,000 acres. They run 300 head of Angus based cows and grow wheat and barley. Recently they were chosen as the Region V Environmental Stewardship award winner at the National Cattlemen's Beef Association convention.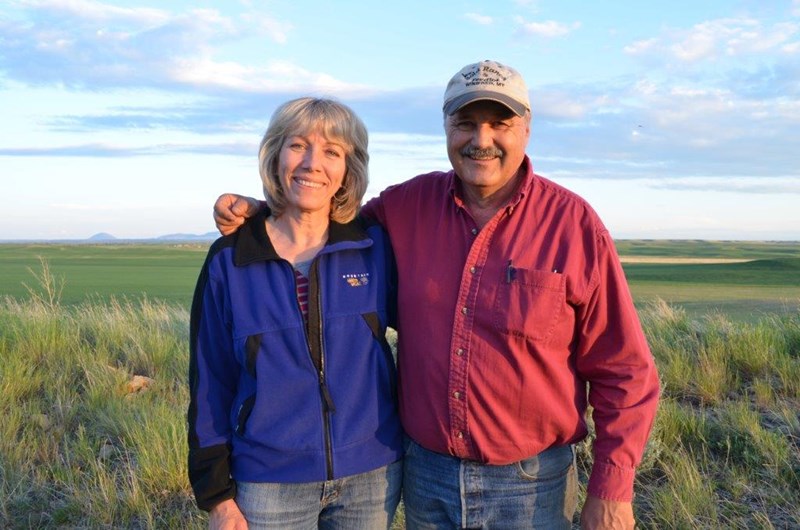 Control where the cattle go. In 1998, Robert began his first project to develop water on pastures on his family's ranch. Today, he's installed more than 59,000 feet of pipeline and more than 11 water tanks for livestock.
"With improved water sources, you can control where cattle go," he says. "So when a reservoir or creek dries up, you're able to go ahead and graze cattle in a pasture that would otherwise be unusable. It also helps with grazing distribution."
The water for the tanks is pumped from the well at the home building site. From there, the water moves to a holding tank on the top of a hill, then gravity takes the water from there to the livestock water tanks in the pastures. He basically engineered the system himself and worked with his local NRCS office for practical advice on keeping the water flowing. For instance, they recommended pressure relief and vacuum valves in certain places so if a pump goes out, the pipes don't collapse.
The total cost for the improvements was around $100,000, but the Bolds used Environmental Quality Improvement Program (EQIP) funds to help offset about 40% of the cost.
"That's not bad considering we were out of pocket $1 per foot."
Every drop counts. Water development or improvement is a long-term investment, which should be well thought out. As you make improvements consider improving water quality as well.
---
Bonus Content:
---
"If you are relying on ponds or reservoirs, cattle can trample and muddy the shoreline making it inaccessible as the water table drops, says Karl Hoppe, an Extension livestock specialist at North Dakota State University's Carrington Research Extension Center. In this instance, piping water from the reservoir can ensure water access. Other considerations include:
 
Fence cattle out of water holding areas and pump water to a tank to help conserve water, protect the dugout and enhance water quality. Restrict livestock access to a sloped, graveled area.
 
Periodically clean and redig ponds and dugouts to improve their capacity and longevity.
 
Lay shallow water lines to move water from a good well to dry pastures. This allows producers to place water taps at multiple locations for controlled rotational grazing. A lack of water access in subdivided pastures is the major obstacle to rotational grazing, which is a practice that can increase stocking rates by 15% to 20%, Hoppe says.
 
Drill wells and install fresh water tanks and watering points as needed.
 
The last option, he says, is a major investment: drilling wells. Access to electric power, well depth and water quality can be concerns. He suggests producers consider propane-driven generators, wind mills or solar energy in locations far from electrical power.
For additional resources, contact your local Natural Resource Conservation Service and Extension agent.