How Important is Transparency When it Comes to the "Ick" Factors?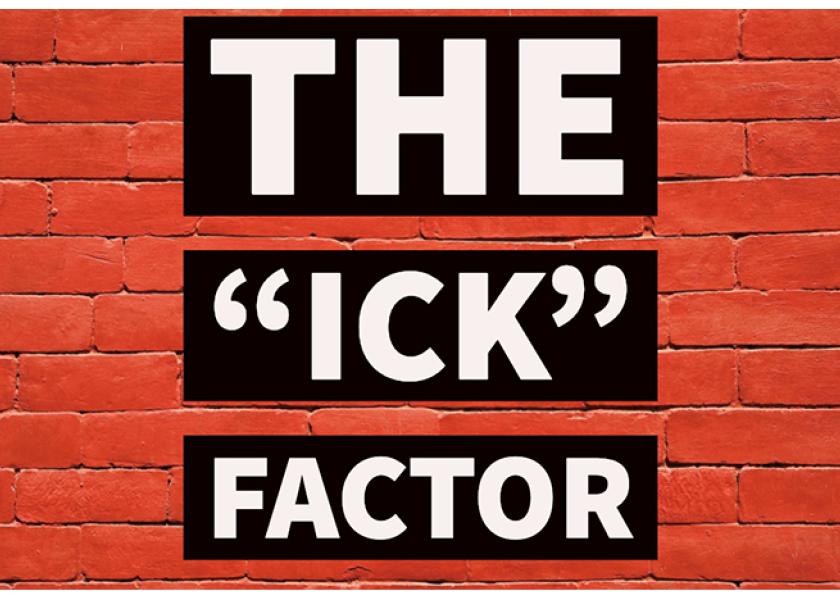 I'm a rancher, cowgirl, chicken tender, toddler mama and former waitress. This cocktail of roles and experiences has led to my not being not overly squeamish or easily grossed out. That being said, I can admit that if I were to step back from the beef industry and just exist as the average shopper, there's more than one factor that would elicit an "ick" from me. Which brings about the question, when it comes to some of the less than savory aspects of beef production, just how transparent should we be?
Right out of the gate, meat glue — an extremely impressive tool for the food industry, but one that also has the potential to cause distaste with consumers. Transglutaminase, its scientific name, is a naturally occurring enzyme found in animals and is often used as an ingredient to bind proteins together. For example, it can be used to bind two whole beef tenderloins together so that they can be portioned to a standard serving size and cooked more consistently. 
Although it's approved by the FDA, it's had its safety and necessity called into question by more than one consumer media outlet. Imagine the frequent use of "Frankenfood" in the likes of The Daily Meal and The San Francisco Chronicle and you've got a good idea of its acceptance in the non-producer world. Do I recognize its value to the industry? Yes. Do I think it's hard to defend to a grocery shopper without spending three minutes explaining the chemistry? Double yes. 
There's a feeding practice in the south that many people don't know about and even fewer openly discuss. This is one of the few times that beef producers will embrace Colonel Sanders and his supply chain. The FDA has highly discouraged it but yet we continue to do it. If you've not caught on yet, I'm referring to feeding chicken litter to cattle and how even the most open-minded shopper will wrinkle her nose almost immediately upon learning of this practice. Touted for years as economical, safe and environmentally friendly by those who utilize the practice, the benefits of feeding chicken litter will never overcome the one disadvantage: it's chicken manure (and feed, feathers and bedding). 
I am not the first person to draw attention to the unpleasant nature of feeding chicken litter to cattle, and I highly doubt I'll be the last. How many people would be willing to stand in the middle of the grocery store and shout, "cattle eat chicken manure" at the top of their lungs? Not many — and that is a clue to how we should handle it within the industry, in my opinion. No shouting. 
>>> Continue to page 2 to read the third "ick factor" topic.