Profit Tracker: Feeding Margins Exceed $240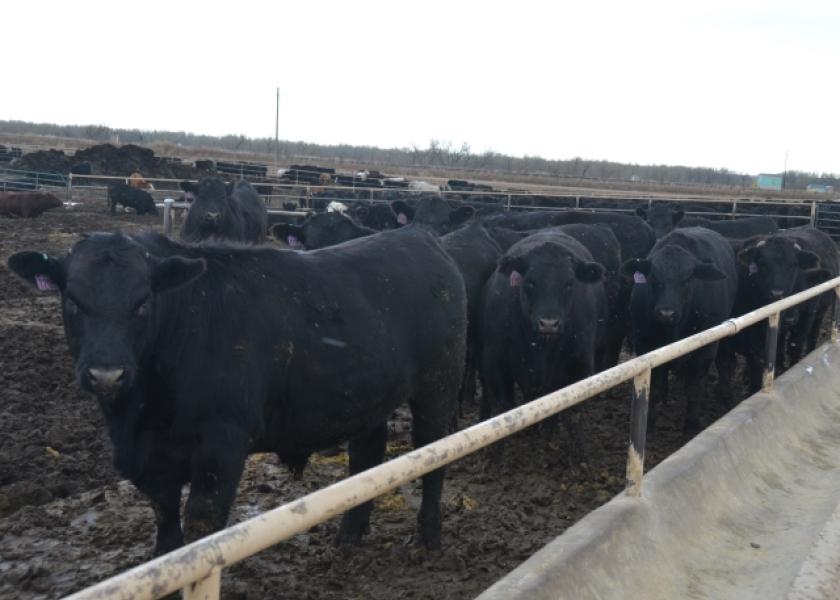 Cattle feeding margins jumped $74 per head higher last week, with an industry average profit of $245, according to the Sterling Beef Profit Tracker. It was the tenth consecutive week of profits for feedyards. Last week's 5-area direct price of $121.19 was 80 cents per cwt lower than the previous week, but the cost of finishing steers declined $84 per head.
Packer margins are headed in the opposite direction, with last week showing losses of $8 per head. It was the first week of losses in the Sterling Beef Profit Tracker for packers in more than a year.
The total cost of finishing a steer last week was $1,441, compared with $1,525 the week before and $2,009 last year. The Beef and Pork Profit Trackers are calculated by Sterling Marketing, Vale, Ore.
A month ago cattle feeders were earning $157 per head, while a year ago losses were calculated at $98 per head. Feeder cattle represent 76% of the cost of finishing a steer, compared to 80% last year.
Farrow-to-finish pork producers earned $16 per hog last week, about even with the week before. A month ago farrow-to-finish pork producers lost about $8 per head.
Pork packers saw their margins increase $3 per head to $25. Negotiated prices for lean hogs were $66.01 per cwt. last week, about $0.82 per cwt. higher. Cash prices for fed cattle are $16 per cwt. lower than last year and prices for lean hogs are about $5 higher than last year.
Sterling Marketing president John Nalivka projects average cash profit margins for cow-calf producers at $144 per cow for 2016. In 2017, Nalivka projects cow-calf profits of $43 per cow. Estimated average cow-calf margins were $432 per cow in 2015.