Flint Hills Ranch Listed for $8.58 Million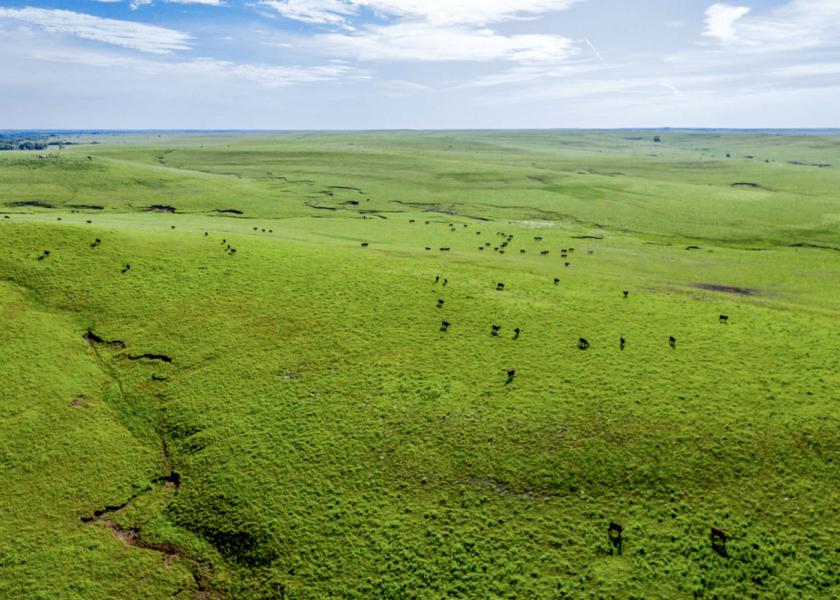 The Crocker Springs Ranch, located in Chase County, Kan., 70 miles northeast of Wichita, has been offered for sale for $8.58 million, according to listing agent Hall and Hall. The 3,300-acre ranch is located in the heart of Kansas's Flint Hills where cattle ranching is the community's dominant economic driver.
The property is offered by owner Bill Haw, who served as president and Chief Executive Officer of National Farms, Inc., from 1974 to 2002. He is currently CEO and owner of the Livestock Exchange Building in Kansas City and a real estate developer in the city. National Farms was a cattle feeding and ranching business owned by the Bass brothers of Fort Worth -- Ed, Lee, Sid and Robert.
According to Hall and Hall, the Crocker Springs Ranch is "unencumbered by buildings, and two miles of the 48-mile Flint Hills National Scenic Byway passes through the property. There are several historic towns nearby like Council Grove, Cottonwood Falls and Strong City that are home to charming shops, antiques, restaurants and artworks."
Related stories: