Derrell Peel: Cattle And Beef Markets Look For Summer Direction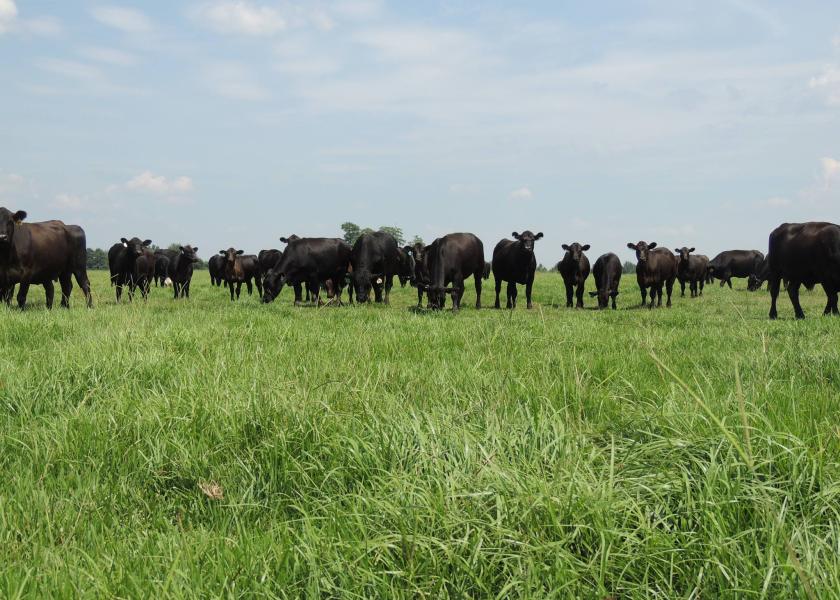 I just returned to Stillwater after several weeks of travel. Late last week I was in central Nebraska on the eastern side of the Sand Hills.  Excess water continues to be an issue there with continued flooding and roads washed out.  Bottomlands used for hay production are too wet for haying or grazing.  In other regions, haying is delayed and producers are struggling to harvest high quality hay but lots of hay production is underway.
Fed and feeder cattle cash markets both jumped sharply last week, led by higher Live and Feeder futures.  This comes after several weeks of pressure and a somewhat overdone futures correction.  Uncertainty continues to plague cattle markets with broader trade and political uncertainty augmented by unknown and evolving feed market conditions.  Corn will no doubt be higher on a smaller crop this year but exactly how much higher and smaller remains an unknown.  Both corn acreage and yield are uncertain at this time. 
Heavy feeder cattle prices abandoned the seasonal pattern in early May with weaker prices thus far this summer.  However, feeder markets may be set to pick up some of the seasonal trend to higher prices in the next month.  Heavy feeders typically peak in late summer.  Fed cattle prices typically move to a seasonal low in late summer.  Last week's jump in cash fed could represent a summer low but there are still several weeks of summer before a low can be assured. 
Boxed beef cutout values had an early spring peak and have dropped seasonally since.  Current Choice boxed beef values are still under pressure but are above last year at this time. However, Select wholesale beef prices are weaker resulting in a Choice-Select spread that is moving higher counter-seasonally at the current time.  Choice beef primals have mostly improved recently and are generally higher than last year at this time; except loins which are just slightly lower year over year.  Choice beef brisket continues the juggernaut of recent years running 13 percent higher year over year since mid-April but Select briskets weakened sharply in the past three weeks, running 12 percent down year over year. 
Beef markets are trying to sort out a number domestic and international market issues.  The latest beef trade data was better with May exports about equal to last year; although imports continue to grow year over year so far this year.  However, domestic beef markets continue to struggle under relatively poor summer grilling weather thus far and struggling macroeconomic conditions.  Ample supplies of meat are weighing more heavily on the market as well.   In particular, large pork supplies and the failure of anticipated Chinese demand for pork to materialize is pushing pork wholesale values lower adding to beef wholesale price pressure
Trade and global conditions, feed market conditions, and summer demand conditions are all contributing to uncertainty and lack of direction as cattle and beef markets slog through the summer doldrums.
Related stories: