Cattle Hit 1-month High Ahead of USDA Data, Hogs Extend Losses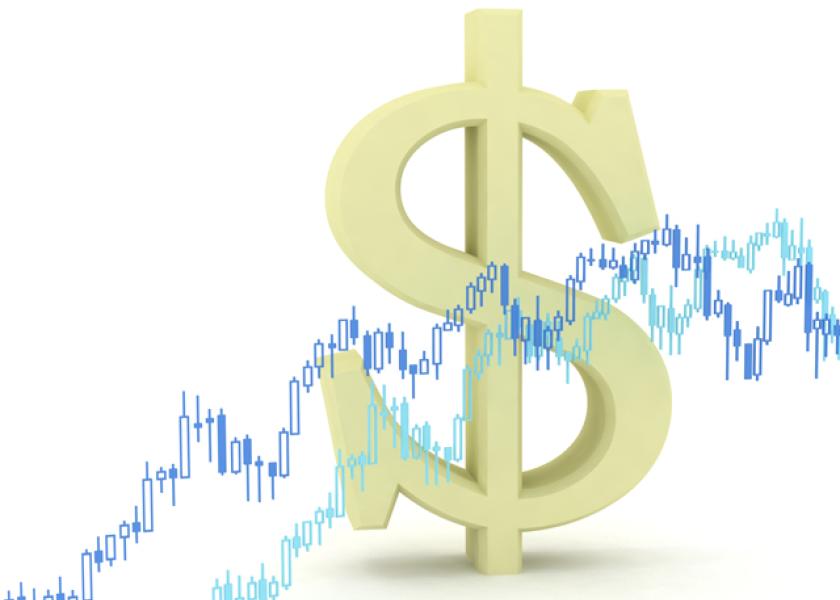 U.S. live cattle futures jumped to the highest levels in over a month on Friday, lifted by technical buying and expectations for bullish government supply data that was due after the close of trading.
The U.S. Department of Agriculture's (USDA) Cattle and Feed report, however, was deemed bearish by analysts, and that could pressure futures come Monday.
Chicago Mercantile Exchange October live cattle rose 1.475 cents to 111.575 cents per pound while the most-active December contract was up 1.225 cents to 117.425 cents.
CME October feeder cattle were up 0.225 cent to 156.100 cents per pound.
The trading session finished less than an hour before the USDA said ranchers placed 1.93 million cattle in U.S. feedlots in August. That was an 3 percent increase over August 2016, when analysts had predicted a decrease of nearly 3 percent.
"It's a negative report ... and most negative for the February and April time slots," said U.S. Commodities analyst Don Roose, adding that futures could open on Monday 0.500 to 1.000 cent lower.
In a separate monthly cold storage report, USDA said 476.26 million pounds of beef were in storage as of Aug. 31. That is up from 431.84 million pounds at the end of July and topped estimates from a few analysts for 426.5 million pounds.
Pork in cold storage totaled 575.681 million pounds, up from 554.854 million pounds at the end of July and was just above estimates for 573.5 million pounds.
CME lean hog futures extended their decline under pressure from abundant U.S. supplies and weakening wholesale pork prices amid record-high slaughter rates.
Front-month CME October hogs sank to a lifetime low for the second straight session, finishing 1.625 cents lower at 55.700 cents per pound. Most-active December hogs were down 1.175 cents at 56.625 cents per pound.