Angus VNR: Convey Genetic Potential, Reap Rewards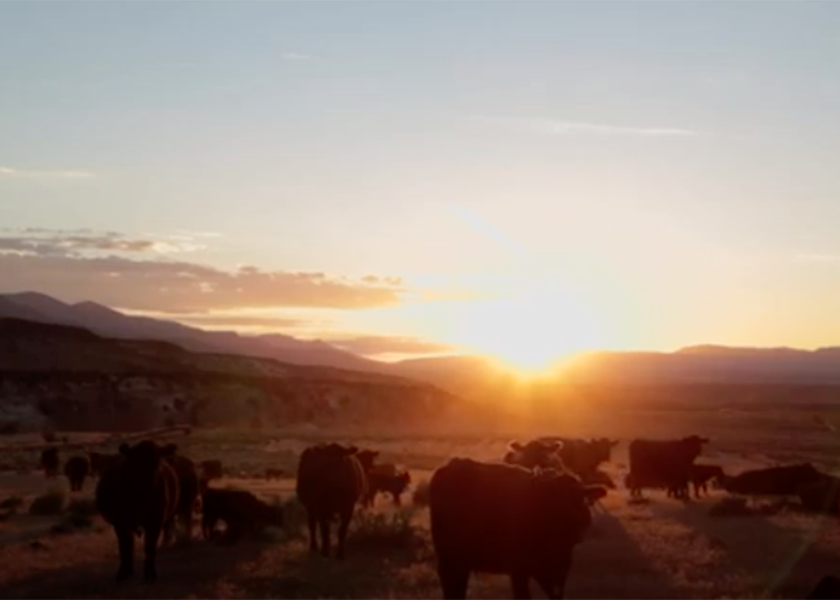 Keep your customers happy. It's a straightforward business model that cow-calf producers can find success in year after year.
"Each segment of the beef business has its own profitability factors. And from the cow-calf perspective, really the customer is everybody forward through the production chain on to the consumer. As we focus on the first one, the feedyard, their objectives would be to keep cattle healthy and then convert feed at efficient pace and have exemplary daily gain as well to sell carcass into packer that are commanding premiums on grid marketing structures," says Paul Dykstra, assistant director of supply management and analysis, Certified Angus Beef.
Weaning protocols and weight data can help differentiate calves, but many buyers look beyond management….
"The genetic potential of a set of feeder calves offers greater opportunity to get a higher return, even if those calves are sold at an auction in a big lineup of cattle selling in one day. If the genetic inputs are there and the buyer knows, through own experience or way of our own advertising what those genetics look like. We've seen multiple examples in any given year where the highest quality, highest performing really do achieve the higher returns. Several hundred over the average," Dykstra says.
Conveying breed type, vaccinations and feeding background is now commonplace. Dykstra suggests being more specific.
"What I talk to folks about truly merchandising calves and doing a great job with trying to advertise the quality they have in the herd, they ought to pinpoint genetic inputs. Whether that be through a third party such as AngusLinkSM program, where a person could get a genetic merit score card, or alternately summarizing the percentile rankings of bull battery for certain terminal traits of importance, like growth marbling REA and those kinds of things, $Grid. Trying to educate that buyers as to why the calves in the particular offering ought to be worth more than average," he notes.
Even in the anomaly of 2020, the trend suggests the beef industry has not yet reached a peak in high-quality beef demand.
"We've simply seen in the market place as far as the consumer, retailer and restaurant sectors, they are responding to meat quality by wanting more of it," Dykstra says.