Arizona Starts Research Grant to Limit Wolf and Cattle Interactions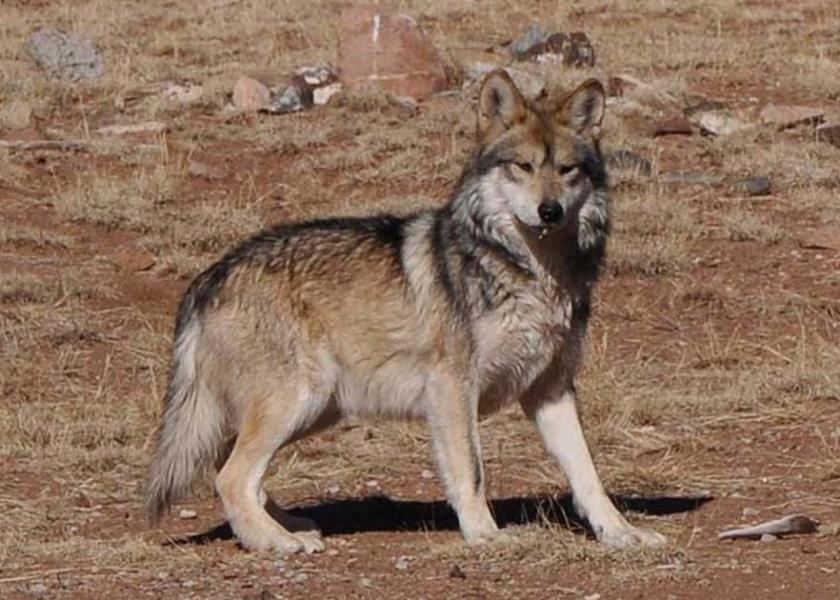 In an effort to limit conflicts between Mexican gray wolves and cattle, funding for a grant program has been established by the Arizona Livestock Board. Ranchers would be eligible to seek funding for employing measures that limit the interactions of cattle and wolves.
The program was unanimously approved by the board during a November meeting, but it was not announced until Jan. 3. The program is aimed at researching preventative measures such as deploying range riders can prevent conflicts.
To apply for funding ranchers must provide funding match either in cash or in-kind and/or third-party funds. Additionally, applicants have to provide documentation of the conflict avoidance method utilize and how effective it is.
"We appreciate the Arizona Game and Fish Department working to secure these resources and are encouraged that the Department continues to recognize the losses caused by the Mexican wolf program," says Arizona rancher Steve Pierce, who also serves as Arizona Farm and Ranch Group president. "Providing solutions for conflict avoidance is another critical tool in proper wolf management – just as important as covering losses through the Arizona Livestock Loss Board."
Established in 2015, the Arizona Livestock Loss Board's goals are focused on limiting depredation by Mexican wolves on livestock operations in Arizona. When there are cases of depredation by Mexican wolves the board reimburses livestock producers. The board includes members of the livestock industry, conservationists and representatives of the Arizona Game and Fish Department.
In 2018, there were 12 depredation cases in Arizona that the board approved $17,849.53 in reimbursement payments to cattlemen. Since the program started there have been 32 depredations resulting in a total of $47,729.33 in livestock reimbursement.
The Mexican gray wolf is a subspecies of the gray wolf and was once commonly found throughout the southwestern U.S. and Mexico. By the 1970s the Mexican wolf was nearly eliminated from the wild. The U.S. Fish and Wildlife Service worked on a captive breeding program in 1977. Then in 1998 the first wolves from the breeding program were released in the wild into the Mexican Wolf Experimental Population Area across Arizona and New Mexico.
The latest population data shows that there are at least 114 Mexican wolves in Arizona and New Mexico, with a total of 22 packs. At least 63 wolves call Arizona home.
Recently, a rancher in New Mexico had his grazing permit revoked after he trapped and killed a Mexican wolf on public lands in 2015.  
For more information on Mexican gray wolves and cattle read the following stories: