$4.7 Million Cattle Ponzi Scheme Sends Missouri Man to Federal Prison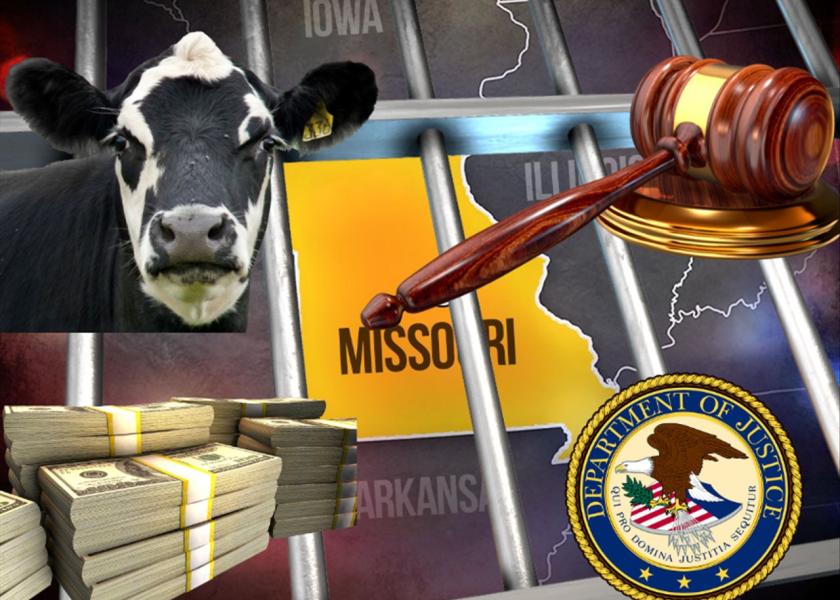 A man from Missouri has been sentenced in federal court for leading a $4.7 million investment fraud scheme where he defrauded investors who thought he was turning major profits reselling cattle.
On March 5, Cameron J. Hager, 43, was sentenced to eight years in federal prison without parole following a ruling by U.S. District Judge Gary A. Fenner. In addition, Hager was ordered by the court to pay $3,236,547 in restitution to the victims of his crime.
Hager from Clinton, Mo., pleaded guilty to one count of wire fraud and one count of money laundering on June 26, 2018. He was charged with the crimes on March 28, 2018, and was taken into police custody at that time.
Hager defrauded 92 investors through a business called 5A Holdings, LLC, where he set up a "cattle fund" from July 2015 to September 2017. Investors gave Hager money to purchase herds of cattle that he said he could sell for substantial profit. However, Hager never bought any cattle and he never intended to do so.
Victims of the fraud were told by Hager he was buying cattle from farmers in financial distress who were willing to sell at lower prices. The investors believed Hager was going to use the funds to acquire cattle, transport them to his own pasture to gain weight and then be sold to slaughterhouses for a profit.
Hager told investors they would receive a net "return" ranging from 23 to 28 percent. Investments ranged from $1,000 to $267,000, to total $4.7 million sent to Hager's cattle fund.
Payments were made to some investors by Hager in an effort to recruit more investors through their referrals. None of the money paid to investors came from cattle sales, it essentially operated as a Ponzi scheme.
Instead of buying cattle Hager used the proceeds to fund the purchase of a Ford F-150 pickup truck, a Toyota 4Runner, and two Winnebago travel trailers. He also made mortgage payments on his 46.6-acre residential property which was offered for sale with an asking price of $899,000 at the time of his guilty plea.
Hager also deposited $394,074 into his business bank account.
As part of Hager's plea agreement his property was forfeited to the government.
Also involved in the scheme was a "seasoned veterinarian" who would examine the cattle, but the only problem was the veterinarian was a fake. Robert D. Hawkins admitted in April to portraying a veterinarian for the fraud and he must pay $20,000 to the Investor Education and Protection Fund.
A complaint was filed to the Missouri Secretary of State's Securities Division and an investigation was opened. Hager wrote a letter to the Securities Division admitting to never buying cattle and making false representations to investors.
The wire fraud charge stems from emails sent by Hager to a victim investor. The money laundering charge is because Hager withdrew $21,500 from his business bank account to purchase a Ford F-150 pickup truck. An investigation by the FBI determined that the money withdrawn by Hager for this transaction was derived from his wire fraud scheme.
Under federal statutes, Hager could have faced up to 30 years in federal prison without parole. 
The case was prosecuted by First Assistant U.S. Attorney David M. Ketchmark and Assistant U.S. Attorney Thomas M. Larson. Assistant U.S. Attorney Stacey Perkins Rock is handling the forfeiture. The case was investigated by the FBI and the Missouri Secretary of State, Securities Division.
More information about the case against Hager can be found below: