New Farm Journal Fund Doubles Your Donation for Wildfire Recovery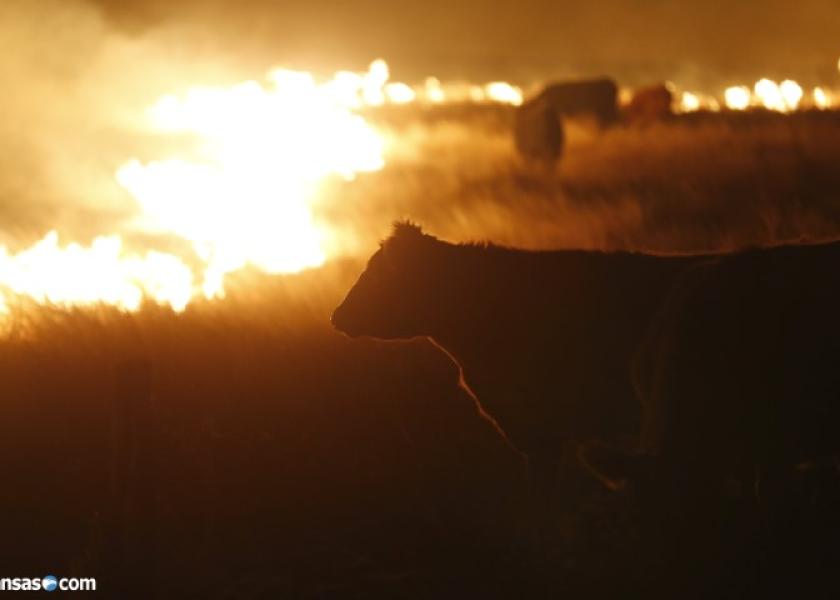 The ag community rallied around those impacted by the devastating March wildfires, but rebuilding will take years—and significant financial support. That's why Farm Journal is proud to announce the Million Dollar Wildfire Relief Challenge, launching today, which enables you to help ranching families rebuild by doubling your donation.
Thanks to the generosity of the Howard G. Buffett Foundation, all donations to the Drovers/Farm Journal Foundation Million Dollar Wildfire Relief fund will be matched – dollar for dollar – through July 31, 2017. This means all monetary donations made by that date will be automatically doubled. The Howard G. Buffett Foundation has pledged $1 million for this purpose.
"This is a once-in-a-lifetime disaster that left ranchers with both immediate and longer-term needs to rebuild what they've lost," said Howard G. Buffett, Chairman and CEO of the Howard G. Buffett Foundation. "We are pleased to partner with Drovers and the Farm Journal Foundation in this recovery effort and hope our matching contribution pledge inspires others to show their support."
All donations will be administered through the Working Ranch Cowboys Association, a respected national nonprofit dedicated to assisting ranching families in times of need. All proceeds will go for this purpose, with the only additional expense a small convenience fee charged for online payment processing. The funds will support the rebuilding effort, particularly for the supplies and labor involved with replacing the 18,000 miles of fencing that the wildfires destroyed, much of it uninsured. The fencing alone could cost up to $10,000 a mile to replace.
To learn more and make a tax-deductible donation, visit www.WildfireReliefFund.org, a special website launched today to help you track wildfire relief efforts and keep up to date on the ranchers' continuing story. You can also donate by sending a check, payable to Farm Journal Foundation, with "wildfire relief" written in the memo line, to:
Wildfire Relief Challenge
c/o Farm Journal Foundation
P.O. Box 958, Mexico, MO 65265