Woodall: We Take Trump's Trade Threats Seriously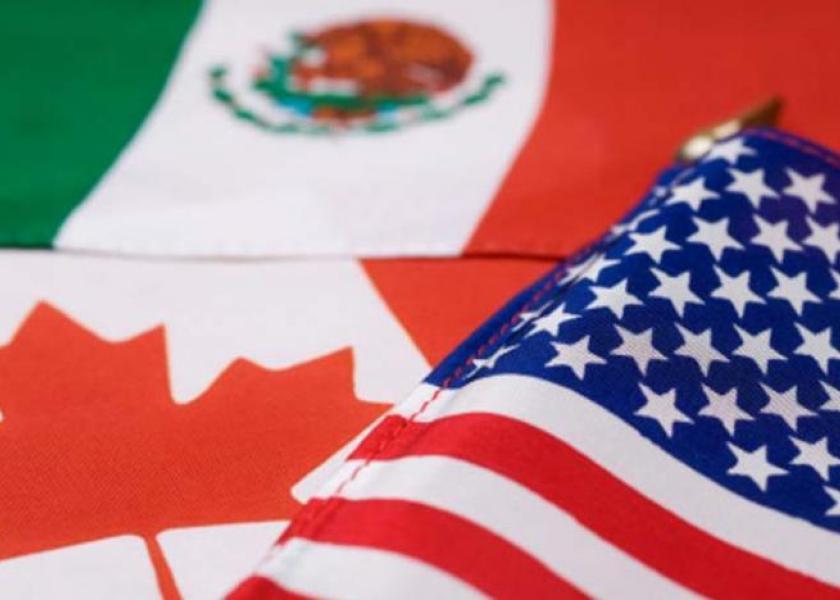 Cattlemen need to take any change on trade agenda very seriously, says Colin Woodall, as he was interviewed by Mike Adams on AgriTalk this week.
As NAFTA round 4 talks taking place in Washington this week, it's important for us to continue to work with our partners and make agriculture's voice as loud as possible.
"So far they haven't spent any effort on cattle or beef trade provisions which is what we asked," Woodall says. "But the overall issue of where this is going is still a concern to us. There is still a very threat and possibility that even after all this effort he (Trump) could come in and say we're going to pull out—it's not a good deal for us."
"I think we have to take these threats seriously," Woodall says. 
One example Woodall shares was over the recent Labor Day holiday, Trump threatened to pull out of the U.S.-South Korean trade agreement. "We were able to show him if we pulled out, that would be an immediate hit of $47 per marketed head." The president later left that agreement alone.
The political maneuverings like these are part of a larger turn against trade agreements, Woodall says.  "Its been harder and harder throughout 2017 for people to truly understand and appreciate the importance of trade to the economy and especially agriculture."
Take the response to Japan's tariff increase on U.S. frozen beef imports—which wouldn't have happened if the U.S. had signed the Trans Pacific Partnership. "That [fact] didn't resonate with people like we wanted to," he says.
Two pluses for agriculture trade moving forward:
Having Ted McKinney, undersecretary for USDA, providing council to Secretary Perdue and President Trump.
Confirmations of Greg Doud, nominated for chief ag negotiator for U.S. Trade Representative office, "We need to get him in place, because he needs to be in all these meetings moving forward to make sure agriculture is getting heard."