Trump's Top NAFTA Negotiator Dines With Mexico's in Buenos Aires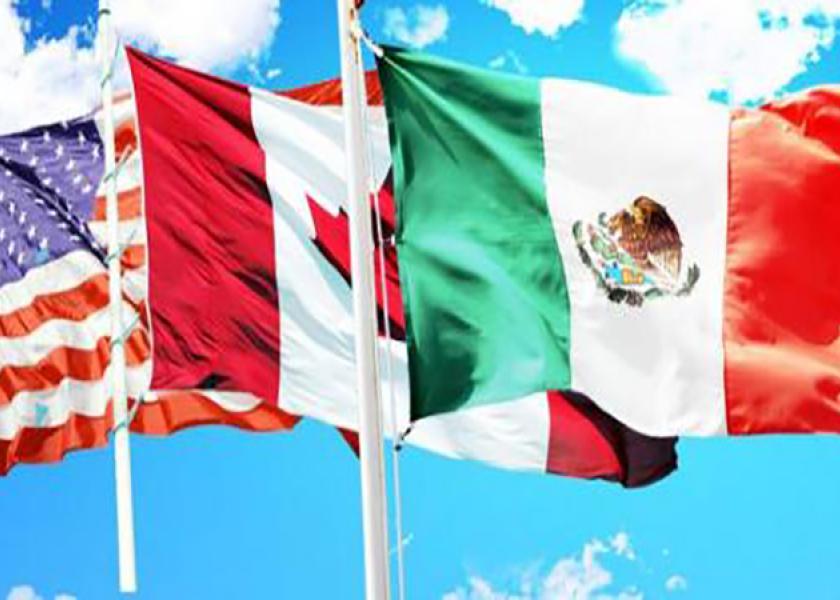 As negotiators work this week in Washington to update the North American Free Trade Agreement, the most important meeting may be one that took place thousands of miles away.
U.S. Trade Representative Robert Lighthizer dined with Mexican Economy Minister Ildefonso Guajardo in Argentina, Guajardo told Bloomberg News on the sidelines of World Trade Organization meetings in Buenos Aires. The tete-a-tete didn't include Canadian participation, he said. Canada is being represented in the WTO talks by Trade Minister Francois-Philippe Champagne rather than Foreign Relations Minister Chrystia Freeland, who is leading the nation's Nafta negotiating team.
Guajardo said that the dinner was more social in nature and did not represent a negotiating round, but that it laid the groundwork for a more formal encounter in Montreal next month at the sixth round of NAFTA talks. While negotiators say they've made positive advances on more mundane issues such as food safety and technical obstacles to trade, they have yet to reach agreement on issues that could make or break a deal, such as U.S. demands for national content in cars that qualify for duty-free treatment and for NAFTA to end after five years unless the nations agree to renew it.
Element of Time
"I went through the areas that we are advancing that are very close to conclusion," Guajardo said in the interview Wednesday. "We still have several items that are of high complexity and that we have to start discussing different ways to land our differences."
An e-mail to the media office of the U.S. Trade Representative wasn't immediately returned.
"The longer you are sitting at the negotiating table, the more constructive you feel about the possibility of arriving to a solution," Guajardo added.
Negotiators in Washington this week are avoiding the most contentious issues of the NAFTA talks and focusing on areas where agreement can be reached without escalating the conversation to the ministerial level, according to a person familiar with the talks, who asked not to be identified discussing a process that is taking place behind closed doors.
Representatives from the U.S., Canada and Mexico have agreed to 75 percent of the text for digital commerce, telecommunications, good regulatory practices and anti-corruption areas, the person said, but the final 5 percent or 10 percent of text on a topic can sometimes still require significant work to arrive at an agreement because it represents the most difficult aspect.
Nafta negotiators started meeting in August after U.S. President Donald Trump, who blames NAFTA for hundreds of thousands of lost manufacturing jobs in the U.S. and a more than $60 billion trade deficit with Mexico, promised to either overhaul the deal or withdraw. Guajardo has said Mexico is open to helping the U.S. achieve its goal of re-balancing trade, as long as it's through an expansion of exports and not limitations on trade.