Hail to the Beef: Trump to Eat Steak at Inauguration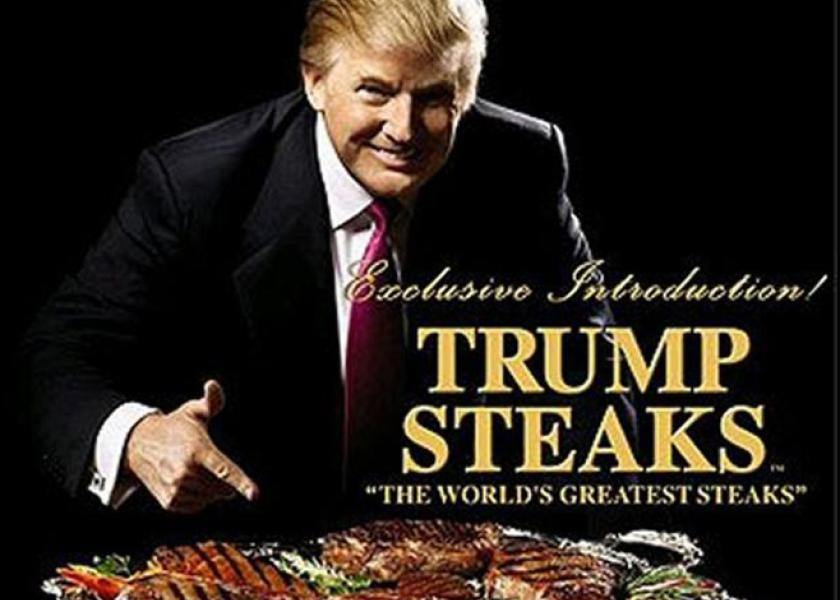 President-elect Donald Trump won't be dining on his own name brand steaks, but he will be having beef once he takes his oath of office.
The future commander-in-chief will be eating beef from Seven Hills Angus for lunch after being sworn in as President of the United States.
A three course meal hosted by the Joint Congressional Committee on Inaugural Ceremonies and will be served at the Capitol with both the incoming president and vice president attending.
The full menu includes:
First course
Maine lobster and Gulf shrimp with saffron sauce and peanut crumble
J. Lohr 2013 Arroyo Vista Chardonnay
Second course
Grilled Seven Hills Angus beef with dark chocolate and juniper jus and potato gratin
Delicato Black Stallion 2012 Limited Release Napa Valley Cabernet Sauvignon
Third course
Chocolate soufflé and cherry vanilla ice cream
Korbel Natural Special Inaugural Cuvée California Champagne
The beef is being sourced from Seven Hills Food which has a slaughter facility in Virginia and specializes in offering locally sourced food to the Mid-Atlantic region. According to the company's website their beef originates from cattle raised on farms in Virginia.
Interestingly, the future president will not be dining on Trump Steaks which made headlines during the campaign and were a punchline for late night television shows.
Trump Steaks were sold through the Sharper Image and later on QVC, but "The World's Greatest Steaks" were actually Certified Angus Beef steaks bearing his name.
No word yet if the beef will be grilled "well done" as it is rumored the incoming president likes his meat slightly overcooked.