Drought Monitor: Little Change to Midwest, Slight Improvement in Southern Plains
According to the National Drought Monitor, some improvements in drought conditions was seen in portions of the Lower Midwest, Southern Plains and the South, while drought-stricken areas of the Northern Great Plains and Upper Midwest continued in a dry pattern leading to some minor degradation of conditions.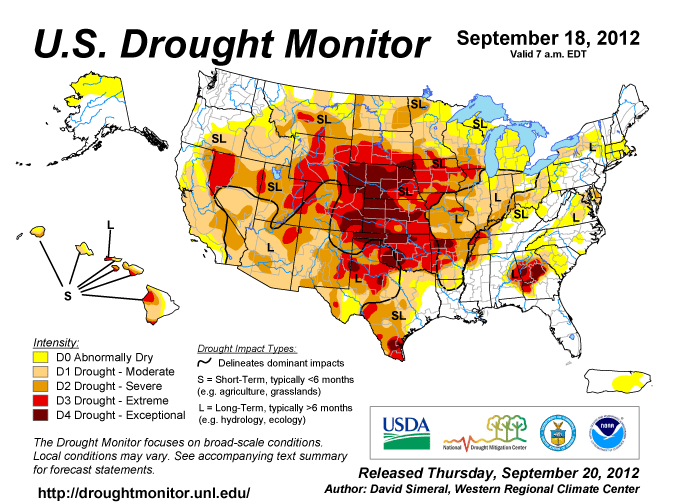 Persistence of dry conditions in western Oklahoma and the Texas Panhandle led to expansion of Exceptional Drought (D4) in this region. "Heavy rainfall in portions of northeastern Oklahoma, northwestern Arkansas and southern Texas led to minor improvements across all categories. Locally heavy rainfall across central, southern and western Arkansas continued to ease drought conditions from Extreme Drought (D3) to Severe Drought (D2)," it states.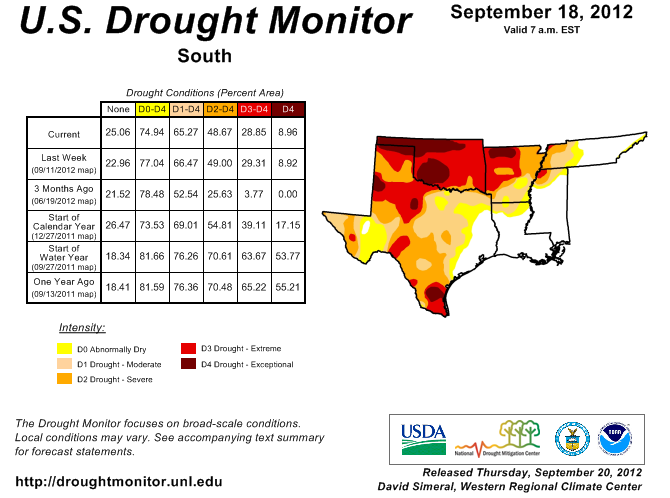 Meanwhile, persistent above-average temperatures combined with below-average precipitation led to the expansion of Abnormally Dry (D0) and Moderate Drought (D1) in central and northern portions of Minnesota and Wisconsin. Recent heavy rainfall events during the past 30 days led to improvements in central and southern Illinois, southern Indiana, and eastern Kentucky.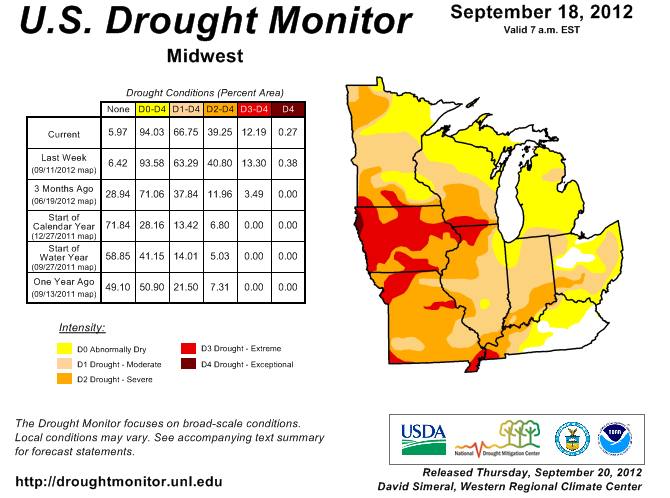 The NWS Hydrological Prediction Center's forecast calls for relatively dry conditions throughout most of the contiguous U.S. coming into the weekend except for a series of minor, upper-air disturbances that mainly will impact the Midwest and portions of the Northeast. "These disturbances in addition to the passing cold front will bring cooler air into the eastern half of the nation, while the West will continue to experience above-normal temperatures and dry conditions," it states.
---