U.K., Netherlands May Soon Gain U.S. Approval on Beef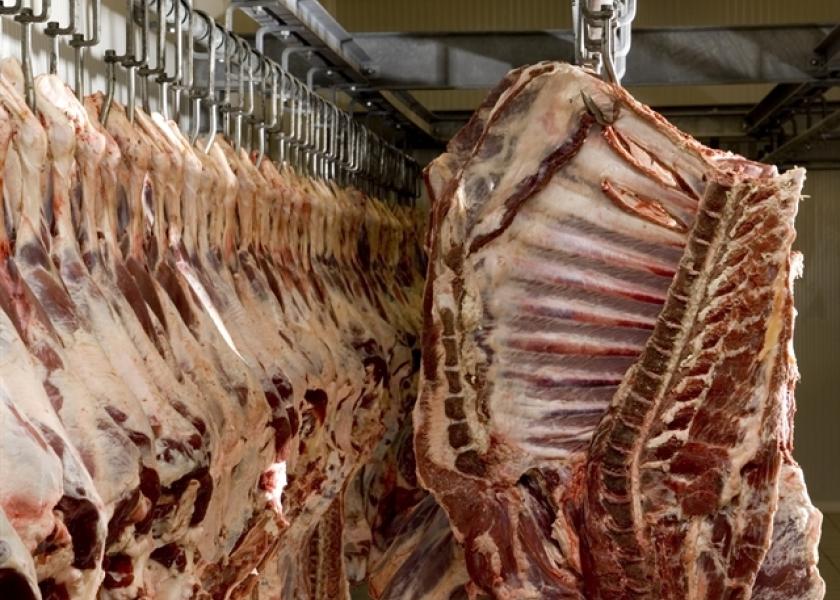 The U.K., the Netherlands and Lithuania may be the next European Union countries to win access to the U.S. beef market, EU Agriculture Commissioner Phil Hogan said as he prepared for four days of talks in Washington.
Hogan arrives Monday in the U.S. capital to talk to lawmakers, farmers and trade officials in support of a proposed EU-U.S. trade deal. He'll also have a chance to touch base on other issues like helping EU nations meet new standards for selling to the U.S., the world's biggest beef consumer.
Ireland, Hogan's home country, last month became the first EU nation to win approval from U.S. agriculture authorities, more than 15 years after mad-cow disease spurred restrictions of supplies from Europe. The EU is now working to iron out food safety and animal health measures so that more nations can follow suit, Hogan said in a Brussels interview Friday.
"I hope that the U.K. and the Netherlands and Lithuania will follow on in 2015," Hogan said. "We're working closely with the American authorities to overcome the obstacles."
The U.S. and the EU are trying to push ahead with the Trans-Atlantic Trade and Investment Partnership to cut tariffs, reduce regulatory barriers and expand the world's biggest economic relationship. Two rounds of talks are planned between now and August, in a bid to speed up negotiations that have been slowed by concerns related to financial services, investor- protection clauses and transparency.

Broad Deal
Hogan said the U.S. needs to show it will press ahead with a broad-based deal that does more than lower import duties.
"There's not just going to be a deal on tariffs only, there's going to be a deal in a comprehensive way or there'll be no deal at all," he said.
In Washington, Hogan is slated to meet with U.S. Trade Representative Michael Froman and U.S. Agriculture Secretary Tom Vilsack, and he'll take part in an agriculture outlook conference. Hogan will also visit the World Bank, the U.S. Chamber of Commerce, the Bertelsmann Foundation and meet with student leaders from the Future Farmers of America.
Hogan said he'll try to win support on the topic of geographic indicators, which allow regional producers to claim protections for local goods. He said the U.S. track record on wine, such as the Napa Valley imprimatur, shows that a solution is possible that protects consumers and farmers.

Wisconsin's Ryan
Hogan said he will try to use his Irish roots to build common ground with his U.S. counterparts. For example, he noted U.S. Congressman Paul Ryan, a Wisconsin Republican whose ancestors come from Hogan's home area of Kilkenny, Ireland. The region is known for winning a record 35 national titles in the Irish sport of hurling.
"He's spoken a lot about the fact that if there's any deal struck in relation to GIs by the Europeans, that Gouda and Edam cheese is not going to be able to be produced or consumed by his constituents in Wisconsin," Hogan said. "That's not going to happen, because Gouda and Edam are not even registered at the moment. It's a different issue."
Hogan said geographical protections are a way to offer rural producers some of the same advantages afforded to biotechnology firms.
"I think that it is a good opportunity for the American farmers to look at how they can have proper rural protection for their food products in rural areas and not just be worrying about -- perhaps as they often do, reading in the papers -- about all the patents and protections they have in Silicon Valley," Hogan said.

EU Goals
While Hogan works to build trans-Atlantic ties, he's also pressing ahead with work inside the 28-nation EU. He said he aims to show progress by mid-year on updated organic-food regulation, and that he's working with the European Investment Bank on new financial instruments for rural development.
The EU commission and the EIB may have agreements "in coming weeks" about new tools, Hogan said. He said the goal was to offer more loans for knowledge innovation, sustainable food production, forestry and additional assistance for young farmers, in order to improve innovation and productivity while working within environmental limits.