Profit Tracker: Profits 4 Consecutive Weeks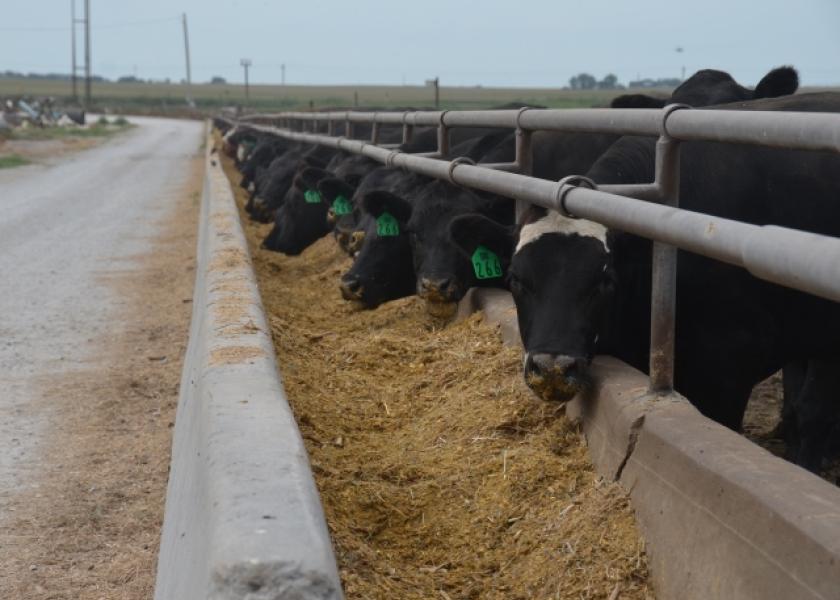 Cattle feeders earned average profits of $68 per head last week, $30 per head more than the previous week. It also marked the fourth consecutive week of positive margins, according to the Sterling Beef Profit Tracker.
Improving profit margins last week were the result of $1.68 per cwt gain in the 5-area average price for cash fed cattle to $111.74. The total cost of finishing a steer last week was $1,487 compared to $1,493 the previous week and $2,195 last year. The Beef and Pork Profit Trackers are calculated by Sterling Marketing, Inc., Vale, Ore.
Beef packer margins increased $49 per head to $131. Packers earned an average of $133 per head a month ago and $67 per head during the same period a year ago.
A year ago cattle feeders were losing $569 per head. Feeder cattle represent 75% of the cost of finishing a steer, compared to 80% last year.
Farrow-to-finish pork producers lost $5 per hog last week, about $4 less than the week before. A month ago farrow-to-finish pork producers lost about $38 per head.
Pork packers saw their margins remain at $36 per head. Negotiated prices for lean hogs were $55.52 per cwt. last week, about $2 per cwt. higher. Cash prices for fed cattle are $5 per cwt. lower than last year and prices for lean hogs are about $4 higher than with last year.
Sterling Marketing president John Nalivka projects average cash profit margins for cow-calf producers at $144 per cow this year. In 2017, Nalivka projects cow-calf losses of $24. Last year's estimated average cow-calf margins were $432 per cow.