CAB Insider: Quality Up, Up, Up, Regardless of Weight
There's no question that carcass weights were significantly lower in January than they would have been given a more typical weather pattern for the month. USDA steer and heifer weights were just released for the week of December 24th, indicating heifer carcasses at 9 lb. under and steer carcasses 6 lb. under a year ago. We're left guessing as to the exact deviation through the month of January, but Certified Angus Beef (CAB) brand carcasses for the month were reported 11 lb. lighter than last January, but the last full week of the month showed an improvement to just 5 lb. under a year ago. Throughout 2018, the weekly CAB carcass weight was typically 4 lb. heavier than the USDA weighted average for fed cattle, but we must note that a few rare weeks, including the first one of the year, varied by as much as 19 lb. in that 2018 comparison. Intuition suggests poorer quality grades and fewer CAB certified carcasses result from lighter carcass weights and the stress of inclement conditions. 
The fact is we've observed that extreme winter weather is more closely aligned with periods of above-average quality grades, looking at week-to-week results within a winter season. A scientific review may prove or discredit extreme winter weather causation, adjusted for several environmental and biological factors. Nonetheless, we aren't surprised about the lack of an impact from winter weather, but lighter carcasses along with exceptional quality grades do raise an eyebrow: the industry has seen carcass weights and quality grades climb in tandem over a number of years now. As well, a meta-analysis of 552 trials (Owens and Gardner, 2000) confirmed that heavier carcasses achieve higher marbling scores, among a cadre of other factors associated with the trait. Still, January CAB acceptance rates are outpacing anyone's expectations with an average of 36% of eligible carcasses qualified through the 26th of the month. That's 3 full percentage points above last year and easily a January record, all the weather would have most of us saying it can't be done. The 73% Choice percentage of the past four weeks is essentially par with the previous January high of 2017, but the Prime grade, at a record 9.22% for the period, is unmatched for the month in either 2017 or 2018 at 6.2% and 7.4%, respectively. February normally denotes the most consistent annual peak for carcass quality grades, rarely matched in recent years by 4th quarter peaks. Surely we can't go higher from here through February, can we?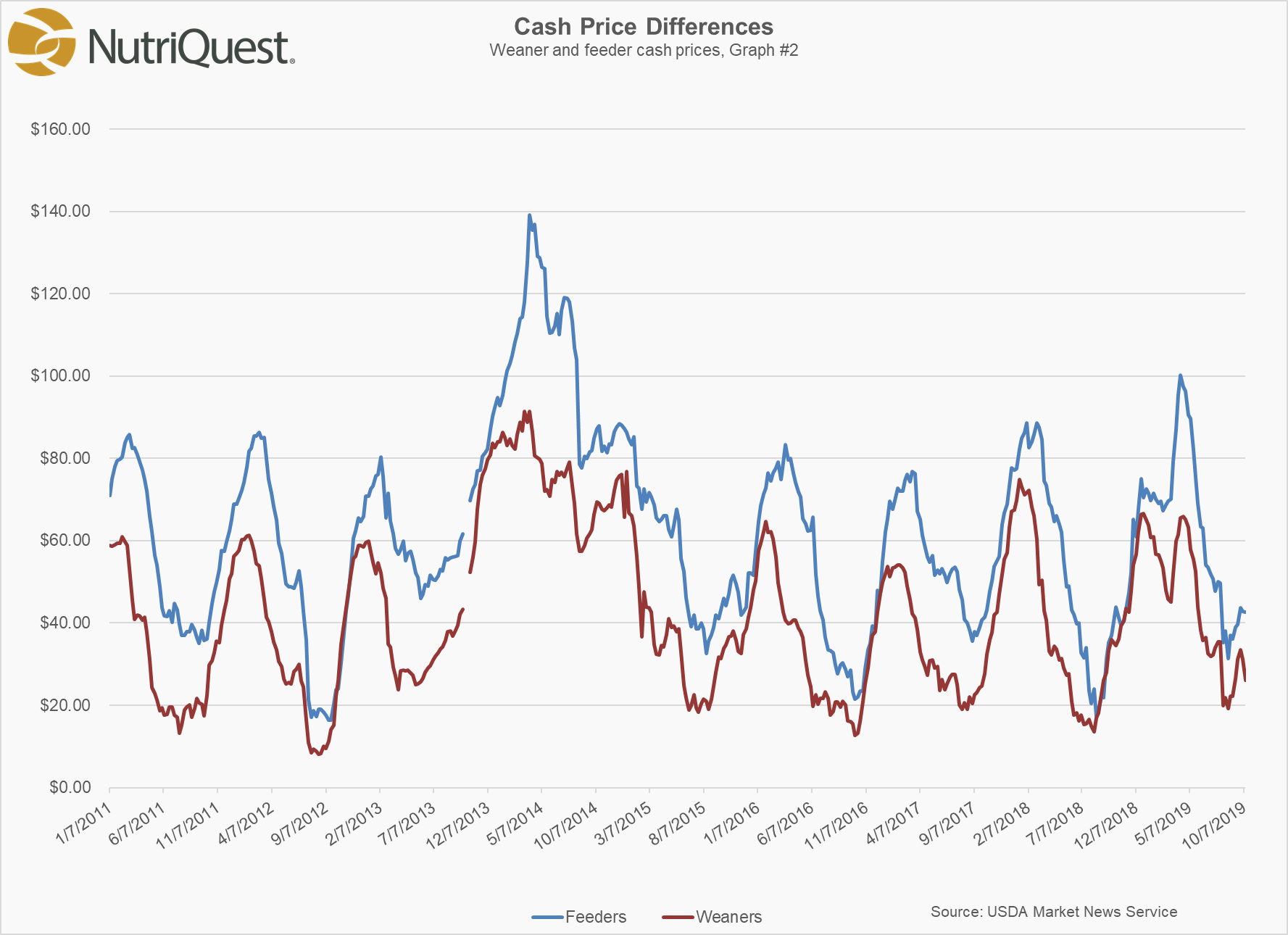 Market Update
Extreme cold conditions impacted last week's federally inspected cattle harvest with some plant closures and fewer cattle processed. The 593,000 head total was 17,000 head shy of the prior week's accumulation. Fed cattle prices remained relatively strong last week, the $1 to $2/cwt. increases creating a trading range of $123 to $125/cwt. Iowa's prices topped the range and traded at a premium to the south due to weather. Eastern Nebraska saw dressed carcass prices at $199/cwt.
Despite the weather's impact on cattle, the latest mid-January USDA grading report shows a record combined Choice and Prime quality grade of 82.4% of the steer/heifer harvest mix. The Prime grade has yet to fall below 9% since the last week in December while the Select grade has averaged just 14% in January. Certified Angus Beef (CAB) acceptance rates for the weeks of January 13th and 20th both exceeded 37% with 108,000 head and 113,000 head, respectively. Cold winter temperatures can be friendly to marbling (see next article), and February tends to be the month in the first half of the year when we see the higher quality grades and acceptance rates.
Carcass cutout values increased on average last week but the daily quotes ended the week lower from Friday to Friday. No doubt the 25-year record cold played a hand in the decline with consumers likely not as mobile or active in their buying habits, and transportation issues backing up demand for a bit. CAB ribeye rolls refused to give ground with a 21¢ increase on the week, $8.13/lb. at wholesale and up 92¢ from a year ago. CAB tenderloins saw atypical price hikes. In the past 5 years, January CAB tenderloin prices always declined, with an average fall of 24¢/lb., but rose this January by 51¢/lb. Strip prices have been more sideways and steady, but should get a shot of spring demand in the spot market by mid to late February.
End meats saw higher prices at both ends, the round and chuck complex. Each round subprimal was higher except the fractionally lower knuckles. The chuck primal was more of a mixed bag, mostly higher but weaker chuck rolls. Briskets finally gave up a little price but at $2.91/lb., wholesale, they're well ahead of the past two years at this time. Thin meats followed the total CAB cutout higher, but prices for grinds fell after Super Bowl burger demand ended.
Last week's CattleFax outlook pegged U.S. protein consumption record high at 220 lb./person, fitting the expected record supplies. More in third article: Beef can compete.
More Meat, But Today's Beef Can Compete
Last week's National Cattlemen's Beef Association Convention and Trade Show brought a mass of industry participants together in New Orleans for the annual event to learn, create policy and swap ideas. It wouldn't be a cattlemen's event without prognosticating on the year ahead, primarily the factors ruling input and output values that affect our markets. CattleFax and Rabo AgriFinance reported on strong beef demand, exceptional export beef sales and increasing U.S. per-capita consumption of all proteins, including beef. That may seem like a sales soundbite, but U.S. beef demand metrics really do keep improving on the heels of long-term erosion through the 1980s and '90s. Why? The dramatically increased eating quality of our product has driven demand higher, compared to lower-priced proteins that can't compete on the basis of quality. The leading edge of higher quality beef is, as CattleFax CEO Randy Blach says, the "rising tide that lifts all boats."
In 2019, our ship faces the headwinds of a continual packing sector bottleneck along with another consecutive record year of beef, pork and poultry supplies. No doubt the beef supply chain will fine-tune the machine as we head into the final few years of herd expansion and narrowing margins in the live cattle sector.