CAB Insider: Prime Ahead of Demand—For Now
As carcass quality grade trends have risen over the years, we've seen Prime carcasses pull some of the head count away from the Choice grade in 2018. Year-to-date figures show Choice grade declining by 1 percentage point (ppt) this year, only to be augmented to the positive side for that "Choice or better" total by a 1.77-ppt. increase in Prime carcasses. That seemingly small hike, from 5.17% to 7.48%, equates to a YTD explosion of 34% more total Prime tonnage. A shift of this magnitude was not to be ignored by the marketplace and, predictably, has sent Prime cutout value much lower relative to the next-highest-price category, which is all USDA-branded-beef products.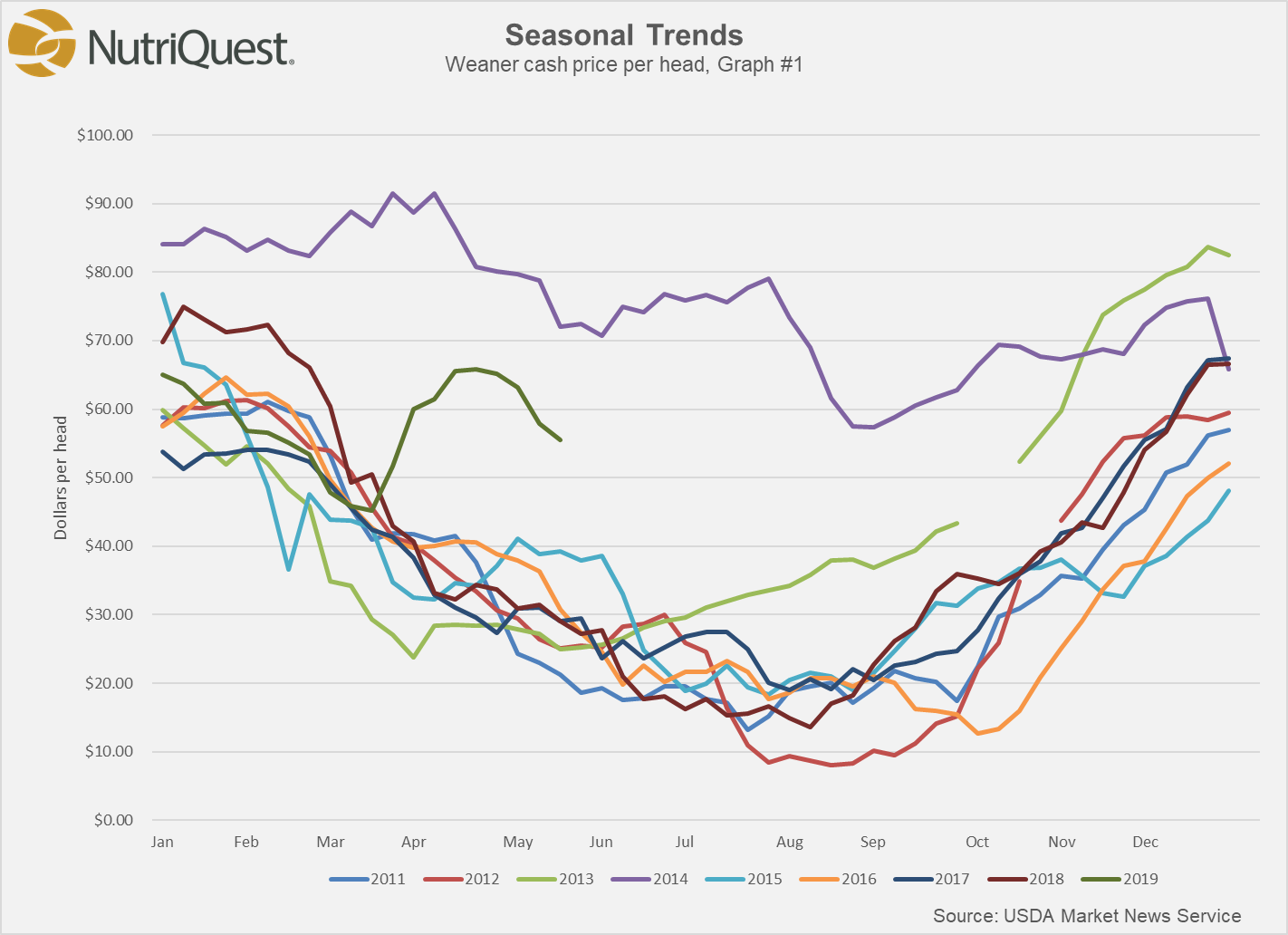 The first chart shows that relationship in 2018 with a Prime to Branded spread of just 10¢ per lb. versus 28¢ last year through mid-October. Granted, 2017 saw an abnormally high summer Prime-price spike, brought on by one large retailer's large spring booking of Prime product. Even so, the years 2015 and '16 also featured 20¢ to 23¢ Prime-over-Branded premiums for the first 3 quarters of those years, at least double the 2018 premium so far. This year's additional tonnage, as seen in the second chart, is clearly the impetus for the reduction in Prime's cutout value. It's hard to predict if the premium structure will change but, for now, it appears that Prime boxed products have been much easier for end-users to trade up to since last March. 
The Certified Angus Beef sales staff has been urging that trade-up for months now as CAB Prime brand product offers a much better price/value proposition than ever before. This is a particularly relevant and timely scenario as we head into another high middle-meat demand season of the year.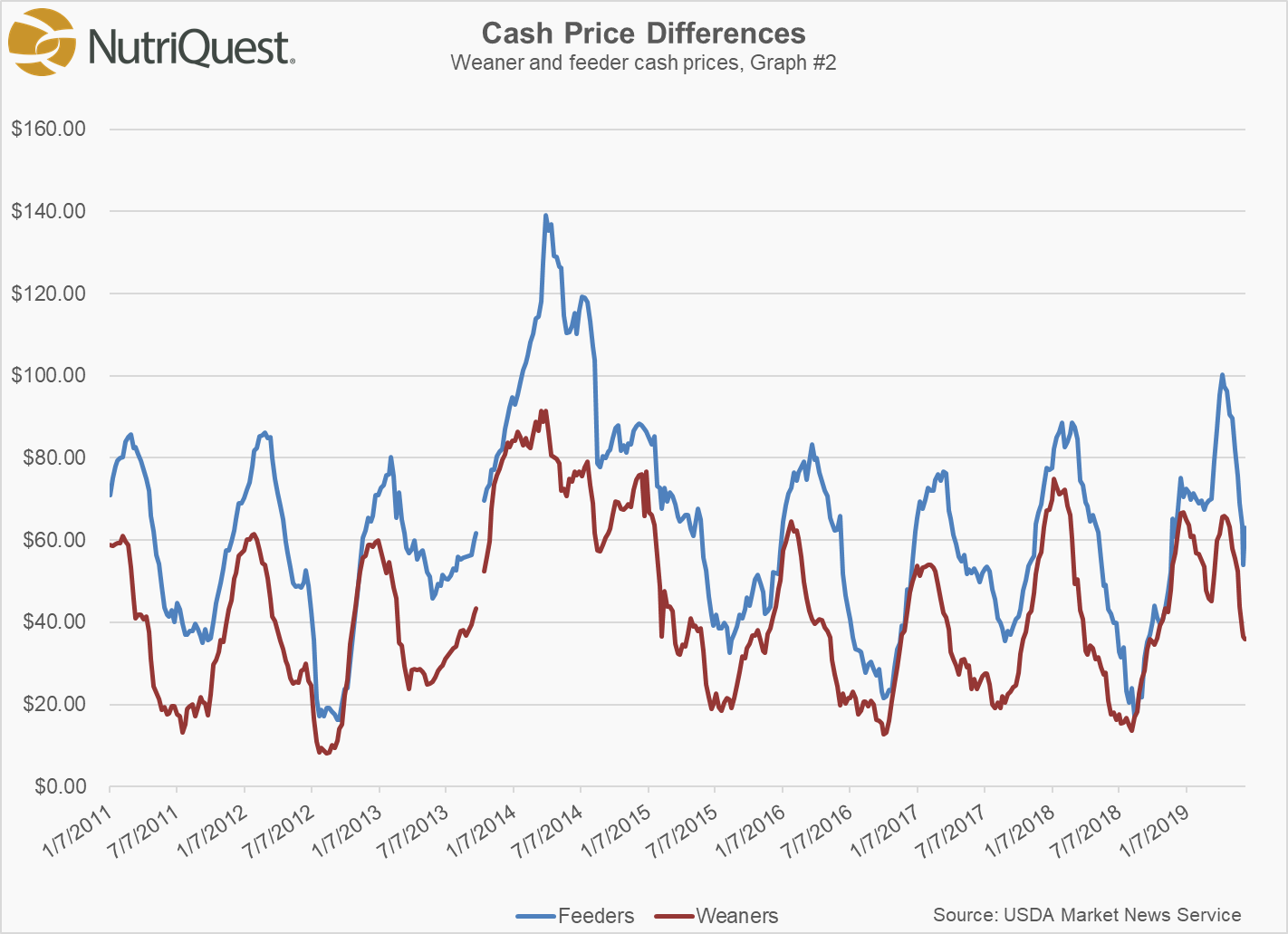 Market Update
Fed steer and heifer prices over the past five weeks remained unchanged, coincidentally on par with last year. The early trade last week looked weaker but firmed in the end so that the average came in at $111/cwt. once again. It appears Iowa feeders sold 2,100 head at $108/cwt. for the low end of the range. Boxed beef values have also remained in a sideways trade the past four weeks, giving markets no news, one way or the other, to spur a directional price change. October and December Live Cattle futures had rallied a few dollars into early October but then slid lower. For the moment, cash fed-cattle prices search for news on the demand front that could move them off dead center.
Steer carcass weights increased 4 lb. the week before last to average 900 lb., which was 6 lb. more than that week last year. The combined percentage of Choice and Prime carcasses in the latest data is even with a year ago at 79%, tying the record since inception of that USDA data reporting. For the past 6 weeks, the portion of CAB-eligible carcasses meeting all 10 carcass specifications for the brand has been 33% compared to 31% a year ago. CAB Prime carcass supplies in the latest report for the week of September 23rd were 10% of all CAB certified carcasses, roughly 20% more CAB Prime carcasses for that week compared to a year ago. The weekly spot Prime cutout price reflects the supply with USDA reporting a 5.4% decline from a year ago while the "branded" beef cutout was quoted up 5.2% and Choice up 5.8% for the first week of October. The Prime/Branded price spread for that week was just $6/cwt. compared to $22/cwt. a year ago.
Cutout values last week were changed very little but weakness was noted in the Choice and Select values compared to the prior week's Urner Barry Report. The CAB cutout was the only one of three they report that was quoted higher (up 67¢). Rib demand still drives what little increase was seen in the CAB carcass value last week. Similar to the ribeye, tenderloins began their upward price climb a bit earlier compared to the past two years, yet just in the beginning stage of that demand ascent as far as the spot market can reveal. Rounding out the list of price increases from the loin primal, tri-tips appear to have completed their decline to the year's lowest price in early September and may now increase to a small 4th-quarter peak around $5/lb. on denuded product, much lower than the $7/lb. summer peak. All other loin items were cheaper. End meats traded both sides of unchanged last week. Flat cut briskets caught a little demand, at $2.60/lb. compared to $2.44/lb. a year ago, but no big increases expected through year's end. Grinds are a value leader now, CAB ground chuck 10¢ under last year at $1.61/lb. and down from $2.06/lb. just before Labor Day.
Price Signals Portend Heavier Carcasses
With just over a month to go before the expected heaviest carcass weights of the year, indicators are aligning to deliver on that promise. First of all, the December Live Cattle futures contract is currently near a $7/cwt. premium to last week's cash market, while the October contract is just $2.50/cwt. or so premium. The weak December basis will work to push finished cattle marketings further out into that time slot as well, adding pounds in the process.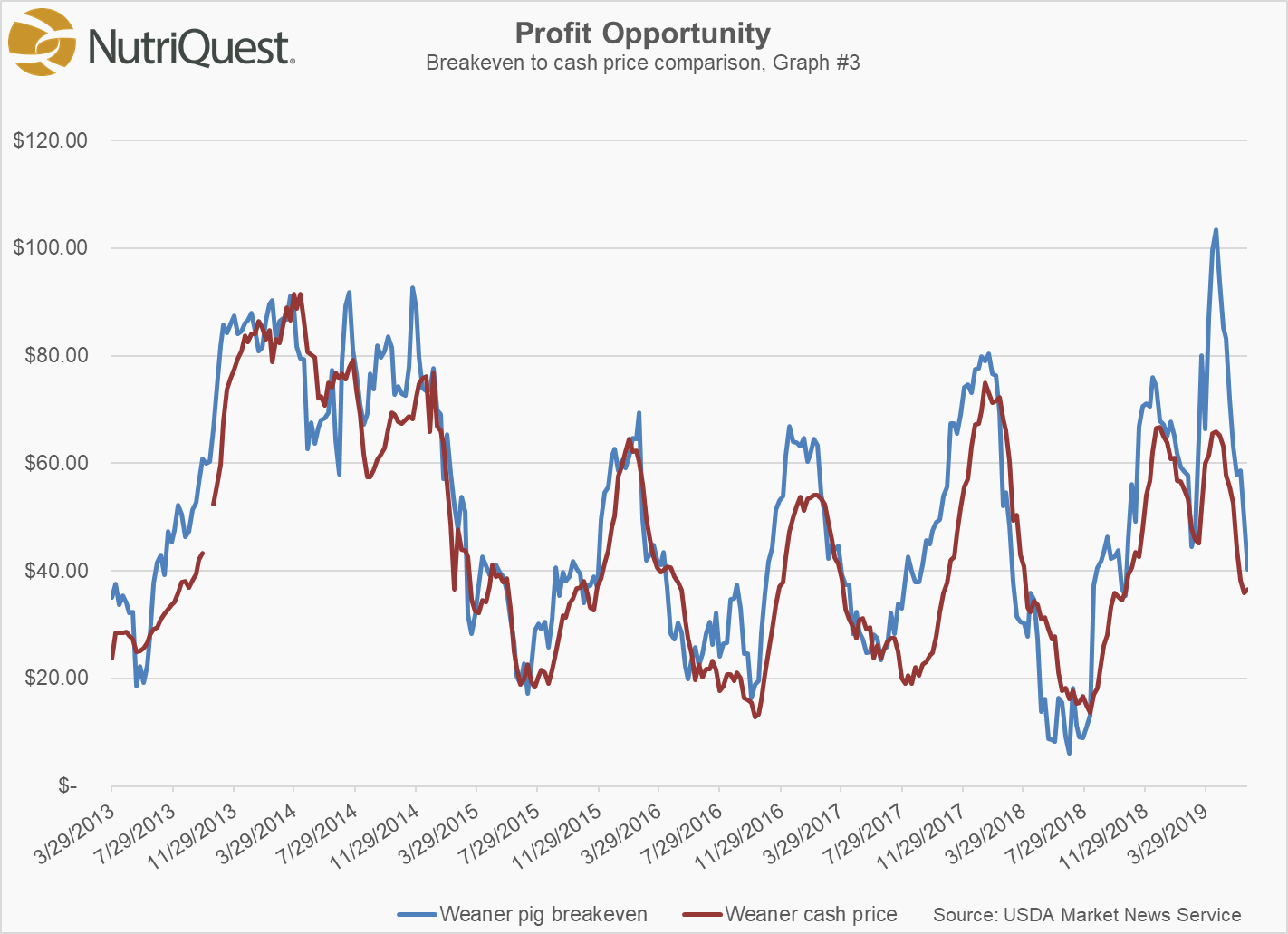 Secondly, seasonal Live Cattle and carcass cutout price patterns from this week forward into mid-November have been decidedly stronger in each of the past three years. Thirdly, fed-cattle supplies are projected to be tighter into the 4th quarter, creating the expectation of stronger packer demand. Finally, holiday beef buying is underway with consumers and protein buyers preferring highly marbled middle meats for their holiday gatherings. The Choice/Select price spread has already widened to $10.58/cwt. in the Urner Barry data and $9.79/cwt. in the USDA report. These compare to $7.62/cwt. and $6.80/cwt. a year ago, respectively.Prime prices may be a bit depressed, but cattle feeders will be further rewarded for heavier, longer-fed cattle as the Choice/Select spread widens in the next several weeks.