3 Tips for Staying Safe on Top of a Pile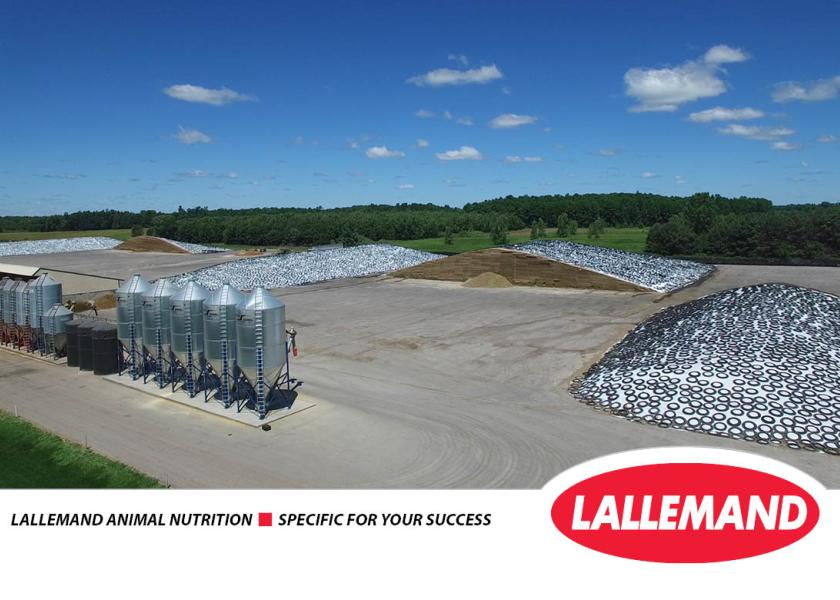 There are necessary reasons to climb on the top of a silage pile or bunker — removing plastic coverings, placing tire sidewalls and removing spoiled silage. Before climbing to the peak, keep these safety tips in mind to help prevent falls.
Don't stand too close. When on top of a silage pile, stand no closer to the feedout face than six feet. 
Have a buddy on the ground. Any employee on top of the drive-over pile should be practicing the buddy system with one person on the pile and the other on the ground standing a safe distance from the face. Use a two-way radio for clear communication.
Use a fall protection system. Livestock producers can create their own fall protection system with a few simple materials that can easily be found and purchased online or in your local hardware store. A good system will include a harness and anchors built to properly support an employee in the event of a fall.  
Lallemand Animal Nutrition recently funded a year-long project with the University of Wisconsin-Madison Biological Systems Engineering Department to outline how producers can create their own fall protection system. Detailed instructions can be found by downloading the Lallemand Animal Nutrition Silage Safety Handbook available for free at qualitysilage.com. 
 
Sponsored by Lallemand Animal Nutrition