Raymond (left) and Raymond Claire (right) of Zimmerman Manufacturing stand with their strip-till machine. ( Courtesy of Zimmerman Manufacturing )
Get a load of this—manure and its improved management provided one family with the opportunity to diversify and create a new business. Zimmerman Manufacturing started with the simple goal to use manure nutrients better and turned it into a business that supports their family as well as multiple families in their community.
Raymond Zimmerman, Cantril, Iowa, first started creating equipment in partnership with a local machinery dealer in his area. In 2013, he created the Contour King Swivel for a way to inject manure faster, smarter and better placed than products without the attachment he created.
"The manure industry has a lot of room for improvement, but it's growing fast," Raymond says. "Today it's important to have the right kind of equipment and we feel we're filling a need with something no one else has."
His dive into the machinery market has opened new doors for corn, soybean, cattle and hog farmers in southern Iowa. The business started in partnership with a local dealer who sold the attachment. Today they have dealers from the Midwest to the East Coast. His son now manages the family farm while Raymond focuses on growing the machinery leg of the business, including new tools that are tested on their farm.
In 2018, his nephew Raymond Clair Zimmerman joined full-time after the company became a stand-alone business in 2017. They added multiple selling channels and new products including the Red Viper Manure injector, equipped with the Contour King Swivel and a strip-till machine. The company now employs 14 people and has 20 dealers across the U.S. that sell its manure and tillage equipment.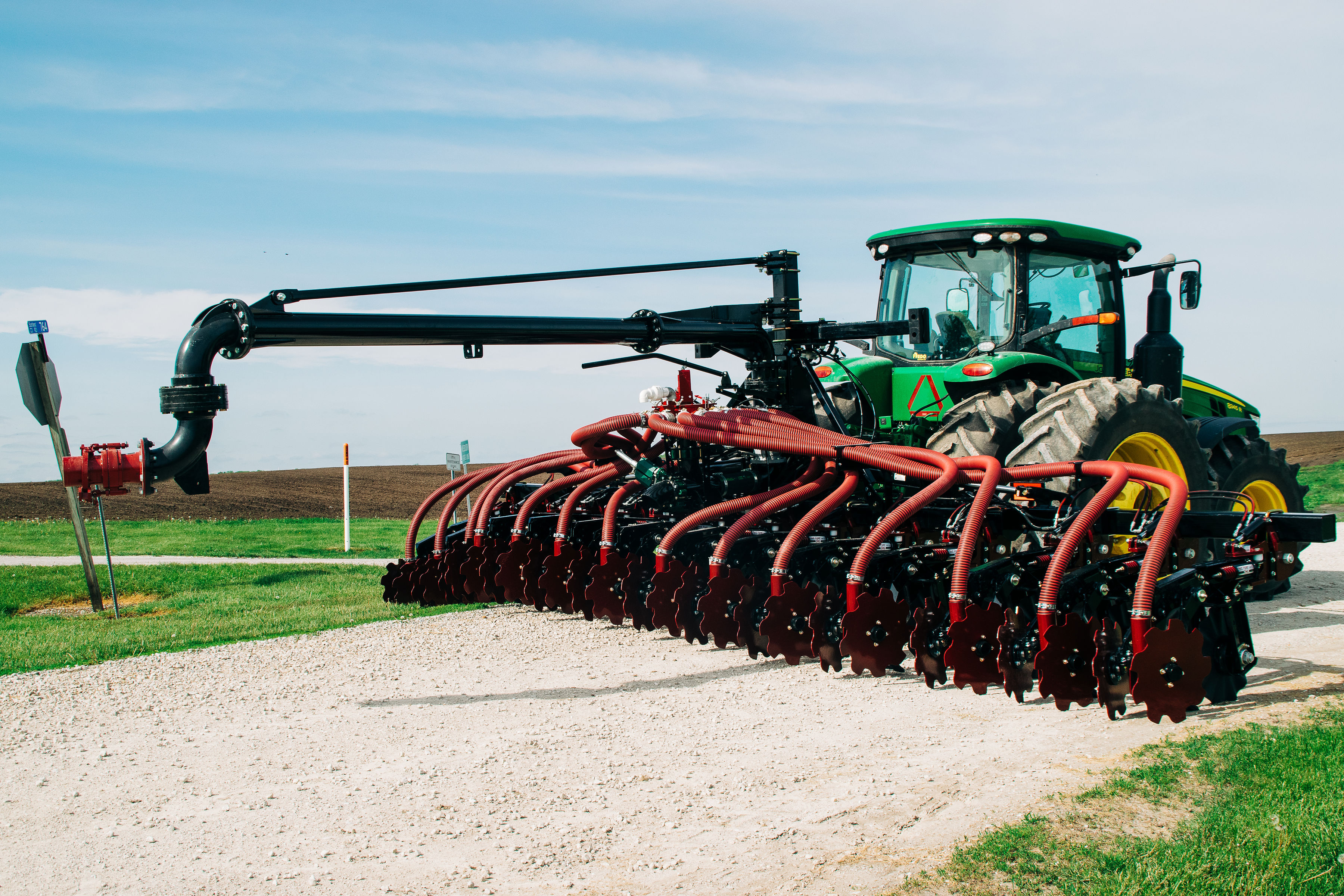 Red Viper Manure Injector C: Zimmerman Manufacturing
The Contour King Swivel – the first attachment they created and the pride of the company's current lineup has been sold coast to coast, and in Canada. Dairy and heavy animal confinement operations tend to be some of their biggest customers. The tool helps farmers spread manure more efficiently and get nitrogen from the manure into the soil where it can be used by the plant.
"With former injection tools, the injectors were very rigid and often broke in the dirt because they couldn't handle a lot of stress," says Raymond Claire. "We went to the drawing board and said we could do something better. Each row can swivel out to the side, and it straightens back out and follows contours."
Their system allows applicators to apply up to 20,000 gallons per acre and because it's injected it results in very low odor. With each new product, they said farmers or dealers reached out to them to describe a need, and they worked with their engineer to find a solution.